Written by Meme García // Directed by Wiley Basho Gorn // Sound design by Meghan Roche
Five years after their papi Luis' disappearance, sisters Rina and Amelia prepare to celebrate Mom's marriage to their new Stepdad. But when Amelia tells her sister of the mysterious voice and shadowy figure she saw in the attic last night it's clear that not all in this house is as it seems. Now, Rina and Amelia must protect their own minds and hearts while navigating the lies and truths which cloud their family's history and threaten to drown them all. 
house of sueños is a gripping and magically poetic family drama drawn from the Bard's most famous tragedy and playwright Meme García's own Salvadoran-American identity and life story. Told over a five episode arc Spanish and English are interwoven with Shakespeare's Hamlet and García's imagistic language in this multilingual audio drama about family, mental health, and the power of dreams.
Episodes of house of sueños are no longer available as of March 17.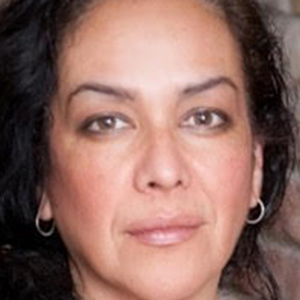 As Mom
Catherine has appeared the last five seasons with the Oregon Shakespeare Festival in Bring Down the House, parts I and II; Mother Road, La Comedia of Errors; Destiny of Desire, The Book of Will; The Merry Wives of Windsor, The Odyssey; Roe (Helen Hayes nomination), Richard II.
Bay Area credits include: Associate Artist with California Shakespeare Theatre appearing in 21 productions; Company member with Campo Santo SF since 2001, creating premiere works with renowned and award winning writers.
Regional credits include: A.C.T., Magic Theatre, Shotgun Players, San Jose Repertory Theatre, Berkeley Repertory Theatre, La MaMa, Arena Stage, Portland Center Stage, Yale Repertory Theatre.
Teaching: California Shakespeare Summer Conservatory, and restorative justice through theatre art with Community Works West-Rising Voices, and with the men in blue in San Quentin.
As Ghost of Papi
Armando Durán has been a member of the repertory acting company at the Oregon Shakespeare Festival for over twenty years, where his roles have included Mark Antony in Antony and Cleopatra, Don Quixote in Don Quixote, Garcia Lorca in Lorca in a Green Dress, Julius Caesar in Julius Caesar, and Eddie Carbone in A View from the Bridge. He has appeared in productions at Seattle Repertory Theater, Yale Repertory Theater, the Folger Theater, the Guthrie Theater, and South Coast Repertory. His numerous audiobook titles include "Avenue of Mysteries" by John Irving, and "Love in The Time of Cholera" by Gabriel Garcia Marquez.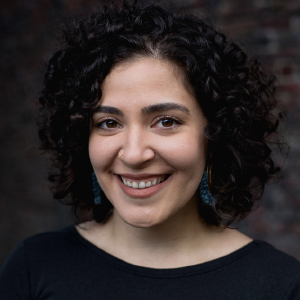 As Attic
Sophie Franco is a bilingual, Peruvian-American theatre artist and interrupter of the status quo working in the Seattle area. Franco evaluates the world and their artistic work through the lenses of the sociopolitical, the intimate, and the mysterious. They have worked professionally as an actor, director, playwright, dancer, bilingual text coach and teaching artist for companies in the Seattle area including: Seattle Shakespeare Company, Intiman Theatre, The 5th Avenue Theatre, Upstart Crow Collective, ACTLab, Burien Actor's Theater, Seattle Public Theatre, On the Boards, Horse in Motion, Umbrella Project, and Annex Theater. Franco has been an ensemble member and Resident Actor at Washington Ensemble Theatre since 2017.
As Amelia
Angela Hernández is a recent graduate of Southern Oregon University's Acting BFA program. She is known for her roles as Hedda Gabler in Hedda Gabler (Oregon Center for the Arts), Caterina in Silkworms (Oregon Center for the Arts) and most recently as an understudy in A Midsummer Night's Dream, Peter and the Starcatcher and The Copper Children at the Oregon Shakespeare festival.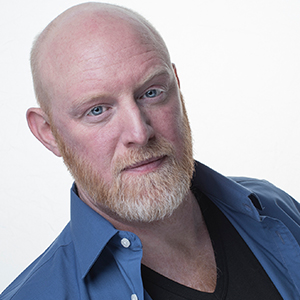 As Stepdad
Andrew McGinn has been a professional actor, director, and teacher since his graduation from The Juilliard School in 1998. He has performed in over 150 theater productions at venues including Lincoln Center, Broadway's Lyceum, Chicago Shakespeare, The Old Globe, Seattle Rep, ACT, The NY Shakespeare Festival/Public Theater (five productions), La Jolla Playhouse, spent two seasons touring classical theater with The Acting Company, and one drumming and throwing marshmallows as a Blue Man. McGinn earned his MFA in Directing at the University of Washington, and has several directing credits from the Seattle area, and at Interlochen Arts Academy where he currently serves as Full-Time Instructor of Theatre Arts. He will be directing his first Feature Film, "Year Of The Dog" in early 2021.

As Rina
Caro Zeller is bilingual actor from Puerto Rico. She has been an acting company member at Oregon Shakespeare Festival for the 2019/2020 seasons. Her work there includes Mother Road, La Comedia of Errors, and The Copper Children, which was canceled due to Covid-19. Los Angeles productions include Elliot a Soldiers Fugue (Kirk Douglas) , Fefu and her Friends ( Circle X and Toys Productions at Hollyhock House), The Devil's Wife ( Skylight Theatre), Nicky ( Couerage Theatre), Paloma ( LATC), Placas:the Most Dangerous Tattoo (National Tour), Water by the Spoonful ( Theatre Squared), La Mer ( TSFY La Philharmonic), American Night: the Ballad of Juan Jose ( LA Theatre Works) to name a few. National commercial campaigns, include Target, Sprint, Farmers Insurance & DirectTV. Her Film and TV credits include, The Morning Show, Bruising for Besos and Kiss Me. USC MFA '09
Production Manager
Jocelyne Fowler has designed for Seattle Shakespeare Company (Arms and the Man, Mrs. Warren's Profession, Titus Andronicus, Richard II), Taproot Theatre (Arsenic and Old Lace, Lady Windermere's Fan, A Civil War Christmas), Book-It Repertory Theatre (Howl's Moving Castle, Jane Eyre, Treasure Island, Emma, Pride and Prejudice, Frankenstein, Anna Karenina), ArtsWest (Head Over Heels, The Last World Octopus Wrestling Champion, Office Hour), Harlequin Productions, Vashon Opera, Youth Theatre Northwest, Second Story Repertory, Bellevue College, Overlake School and others.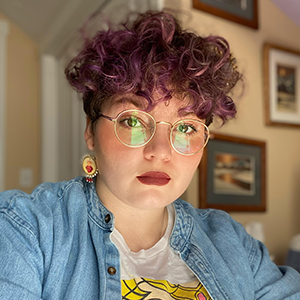 Playwright
Meme García (they/them) is an actor and playwright originally from El Salvador. They are a Fulbright Scholar and graduated with a MA in Classical Acting from the London Academy of Music and Dramatic Art. They hold degrees in Theatre and Women and Gender Studies from Seattle University and are currently based out of Ashland, OR. For the last two years they have been a member of the Oregon Shakespeare Festival's resident acting company (La Comedia of Errors, and Bring Down the House parts I&II). Previously they have worked with upstart crow collective, Seattle Shakespeare Company, Seattle Repertory Theatre, ACT Theatre, Strawberry Workshop Theatre, and Book-It Repertory Theatre. House of Sueños is their debut play, and they are currently working on a coming of age TV show called "Las Siguanabas."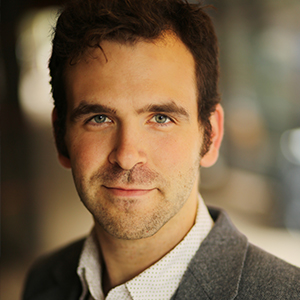 Dramaturg/Director
Wiley Basho Gorn (he/him/his) is a director, dramaturg, and text coach. His work focuses on developing a personal connection to heightened language both on and off the stage. Directing credits include: Twelfth Night, or What You Will (Fern Shakespeare Company, Seattle WA) house of sueños and It Will Be Now (18th&Union, Seattle WA), As You Like It (ACT Theatre, Seattle WA) and The Tempest (Taksu Theatre Co. Brooklyn NY). Dramaturgical credits include: Bring Down The House Pt 1&2, As You Like It, Macbeth, All's Well That Ends Well (Oregon Shakespeare Festival, Ashland OR), Richard III (Seattle Shakespeare Company and upstart crow collective, Seattle, WA). Wiley is an affiliate artist of upstart crow collective and received his BFA from the School of Drama at the University of North Carolina School of the Arts. wileybashogorn.com
Composer
Coby Gray is a Visual and Auditory Artist, Audio Engineer, Musician and Composer based in New England but currently lives in Los Angeles. Also under the moniker Fresco Coby provides creations and compositions for the public. In the many forms they take Coby is always abstract and take their dedication to New England Gothicism vary seriously. Coby recently graduated from the Conservatory of Recording Arts and Sciences and attended Bennington College in Vermont.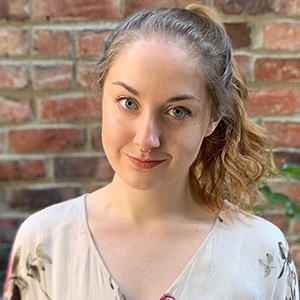 Sound Designer
Meghan Roche is a sound designer, editor, and engineer. Her theatre design work has been heard on stages at a variety of Seattle theatres including Seattle Public, Intiman, Theatre Schmeater, Seattle Shakespeare/Wooden O, upstart crow collective, ACT/ACTLab, Taproot Theatre Company, Sandbox Radio, Macha Theatre Works, Book-It Rep, West of Lenin, and Town Hall. She is a member of the TSDCA and USITT, as well as a permit worker for IATSE Local 15. Meghan holds a BA in Theatre with Honors from Seattle University and is currently an MFA Sound Design candidate at the University of California, Irvine, with a projected completion date of June 2022.
*denotes members of Actor's Equity Association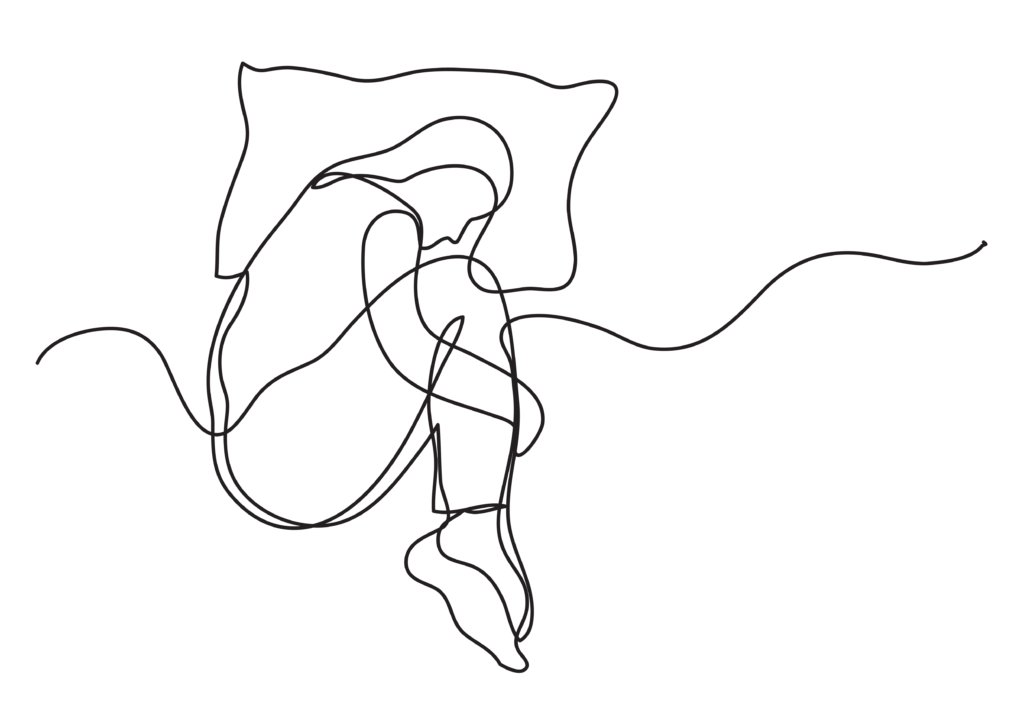 If you or someone you know needs support for mental health, here's where to find help.