"A lot of English classes teach Shakespeare like it's just a book that you read from. Experiencing it and watching it play out on stage is so different – that's how it was meant to be shown. Camp Bill gives kids that experience of really living Shakespeare."
– Camp Bill Graduate
Please check back in late winter for our summer 2022 offerings!
Spend your summer with Shakespeare!
Seattle Shakespeare offers a varying selection camp programs each summer. Get an introduction to Shakespeare's works and basic acting concepts in one of our one-week acting camps. Our "Production Intensive" camp is ideal for middle and high school students who want to create their own full productions. These three-week camp experiences led by teaching artists are where students not only in rehearse and performance, but also design and build the set and costumes for their production! There's something for almost every age and level.
In summer 2021, our Production Intensive camp was offered as an outdoor option.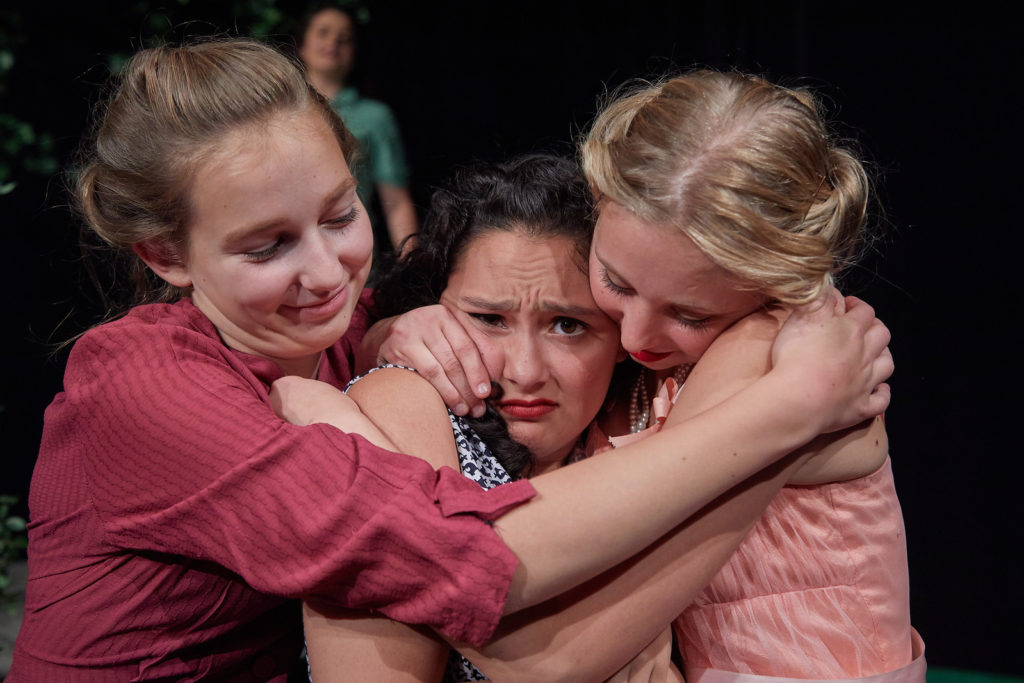 Camp Bill 2021: Shakespeare in the Park
Join us for a "Shakespeare in the Park" style Camp Bill, an all-outdoors Shakespeare summer camp. We will be rehearsing scenes, learning monologues, playing theater games, doing some basic design work for our scenes, and having a Shakespeare-filled three weeks outdoors this summer at the beautiful Seward Park Amphitheater in southeast Seattle.
Camp Bill: Shakespeare in the Park
July 26 – August 12, 2021
Monday through Thursday (no Friday camp)
10:00am – 2:00pm
Seward Park Amphitheater
For ages 11-18
Enrollment fee: $500
Please note: In the comments section during checkout, please include your student's name and date of birth.
During camp, students will be split into groups of approximately 10-12 students for most activities, and smaller groups for scene work.

In the event of heavy rain, we may shift camp to being online-only for the day. For intermittent light rain, we will provide pop-up canopies for rain shelter and ask students to dress appropriately for the weather.

We'll be adhering to the CDC and Governor's guidance at the time of camp regarding mask-wearing, physical distancing, and other safety procedures. Our final sharing may be in person, or it may be video recorded to share virtually, depending on current safety recommendations. In the event that Seattle parks close to summer camps this summer, we will be moving this back to a virtual camp and refunds will be available.