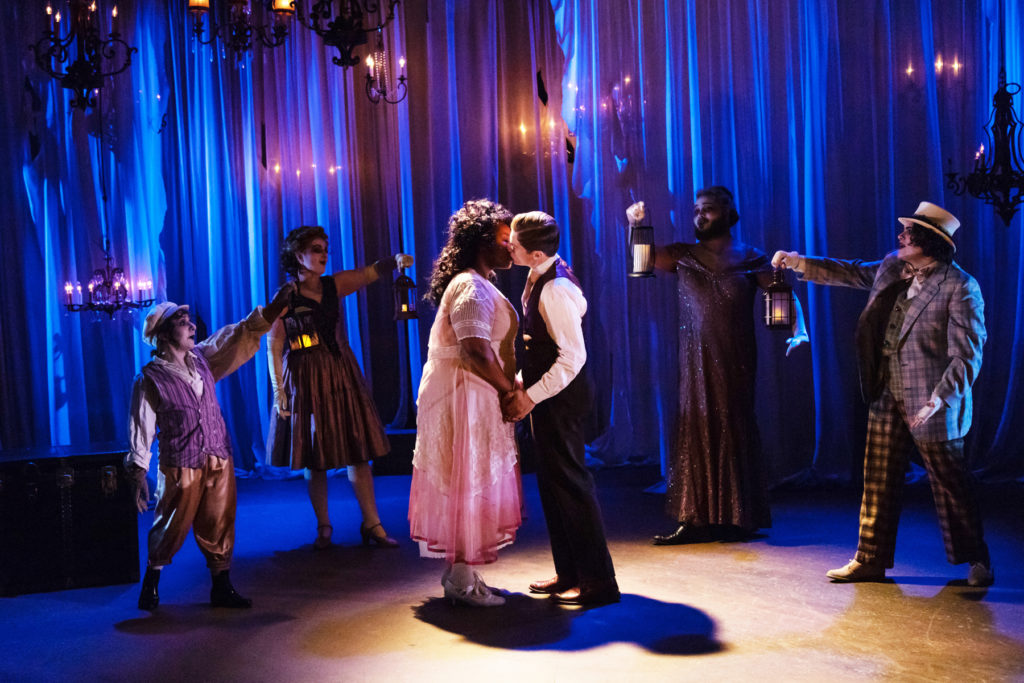 Students are an important part of the audience for our professional main stage productions! We produce high-quality classical theatre from September through May, and student audiences are invited to every show. Each student's $11 ticket includes a weekday morning performance, a pre-show study guide to help them prepare, and a post-show Q&A session with actors from the show. Students have the theatre space demystified, they get a live introduction to the plays they're studying, and Seattle Shakespeare's artists and staff get to enjoy bursts of laughter and raucous cheering like no adult audience could provide.
"One of my students told me she struggled to keep up when reading Shakespeare in class and that seeing it performed allows her to feel more connected to the story as it is unfolding."
For the 2022 Season, Seattle Shakespeare Company is offering limited 10:30 AM student matinees for our production of Much Ado About Nothing.
All attendees must be covid vaccinated and masked to comply with Seattle Shakespeare policies. There are no exceptions to the vaccine & mask requirements.
Flat fee: $1,750 for the whole theater (up to 192 attendees). We will not be mixing schools in the theater. (For schools that need financial aid, we can scholarship down to a $1000 flat fee for the whole theater.)
All matinees must be reserved by March 30, 2022.
Available dates:
Tuesday May 3 at 10:30 AM
Thursday May 5 at 10:30 AM
Thursday May 12 at 10:30 AM
Tuesday May 17 at 10:30 AM
Thursday May 19 at 10:30 AM