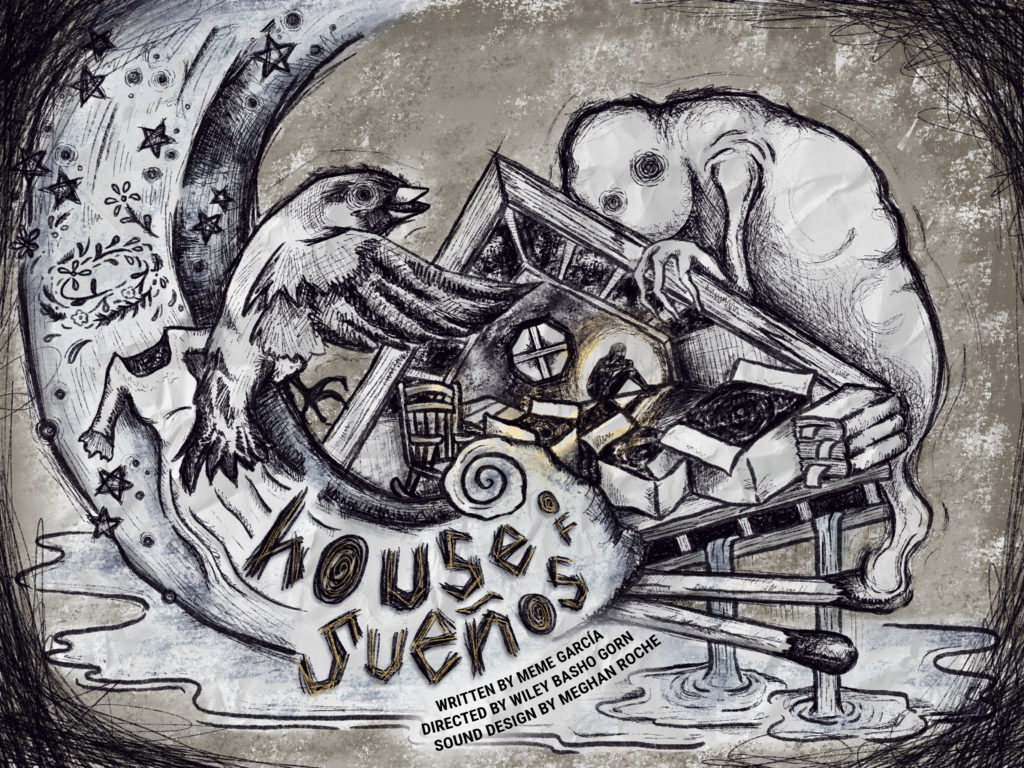 Escrito por Meme García // Dirigido por Wiley Basho Gorn // Diseño de sonido por Meghan Roche
Cinco años después de la desaparición de su papi, Luís, las hermanas Rina y Amelia se preparan para celebrar el matrimonio de su mamá y su nuevo padrastro. Pero cuando Amelia le cuenta a su hermana que escuchó una voz misteriosa y vio una figura oscura en él ático la noche antes de la boda, es evidente que no todo es tal como parece. Ahora, Rina y Amelia tienen que proteger sus mentes y corazones mientras intentan navegar las mentiras y las verdades del pasado que amenazan ahogar a toda la familia.
house of sueños es un fascinante, mágico y poético drama familiar sacado de la tragedia más famosa de Shakespeare y la biografía de dramaturgue Meme García, quien nació en El Salvador y se crió en los Estados Unidos. Contado a través de cinco episodios, el español y el inglés se entremezclan con Hamlet y las imágenes vívidas creadas por García en este radioteatro bilingüe sobre la familia, la salud mental, y el poder de los sueños.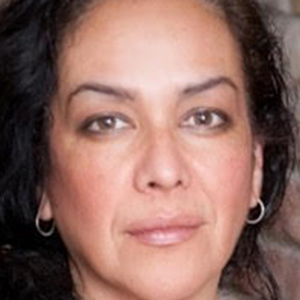 Mom
Catherine ha aparecido las últimas cinco temporadas con Oregon Shakespeare Festival en Bring Down the House, parts I and II; Mother Road, La Comedia of Errors; Destiny of Desire, The Book of Will; The Merry Wives of Windsor, The Odyssey; Roe (nominación de Helen Hayes), Richard II.
Los créditos del Área de la Bahía incluyen: Artista Asociado con el Teatro Shakespeare de California apareciendo en 21 producciones; Miembro de la empresa de Campo Santo SF desde 2001, creando obras de estreno con escritores reconocidos y premiados.
Los créditos regionales incluyen: A.C.T., Magic Theatre, Shotgun Players, San Jose Repertory Theatre, Berkeley Repertory Theatre, La MaMa, Arena Stage, Portland Center Stage, Yale Repertory Theatre.
Créditos de enseñanza:: Conservatorio de verano de Shakespeare de California y justicia restaurativa a través del arte teatral con Community Works West-Rising Voices, y con los hombres de azul en San Quentin.
Ghost of Papi
Armando Durán ha sido miembro de la compañía de actuación de repertorio en el Oregon Shakespeare Festival durante más de veinte años, donde sus papeles han incluido Mark Antony en Antony and Cleopatra, Don Quixote en Don Quixote, García Lorca en Lorca in a Green Dress, Julius Caesar en Julius Caesar y Eddie Carbone en A View from the Bridge. Ha aparecido en producciones en Seattle Repertory Theatre, Yale Repertory Theatre, Folger Theatre, Guthrie Theatre y South Coast Repertory. Sus numerosos títulos de audiolibros incluyen "Avenue of Mysteries" de John Irving y "Love in The Time of Cholera" de Gabriel García Márquez.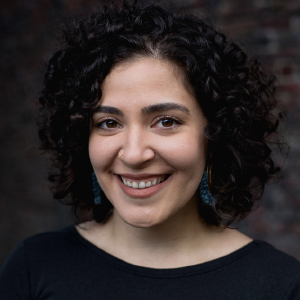 Attic
Sophie Franco es una artista de teatro bilingüe, peruano-estadounidense e interruptora del status quo que trabaja en el área de Seattle. Franco evalúa el mundo y su trabajo artístico a través de los lentes de lo sociopolítico, lo íntimo y lo misterioso. Han trabajado profesionalmente como actor, director, dramaturgo, bailarín, entrenador de texto bilingüe y artista docente para compañías en el área de Seattle, incluidas: Seattle Shakespeare Company, Intiman Theatre, The 5th Avenue Theatre, Upstart Crow Collective, ACTLab, Burien Actor's Theatre, Seattle Public Theatre, On the Boards, Horse in Motion, Umbrella Project y Annex Theatre. Franco ha sido miembro del conjunto y actor residente en Washington Ensemble Theatre desde 2017.
Amelia
Angela Hernández es una recién graduada del programa Acting BFA de la Southern Oregon University. Es conocida por sus papeles como Hedda Gabler en Hedda Gabler (Oregon Center for the Arts), Caterina en Silkworms (Oregon Center for the Arts) y más recientemente como suplente en A Midsummer Night's Dream, Peter and the Starcatcher y The Copper Children en el Oregon Shakespeare Festival.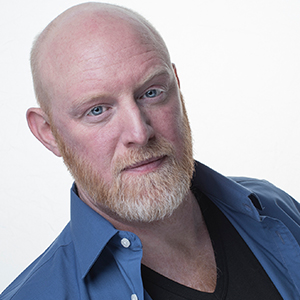 Stepdad
Andrew McGinn ha sido actor, director y profesor profesional desde su graduación de The Juilliard School en 1998. Ha actuado en más de 150 producciones teatrales en lugares como Lincoln Center, Broadway's Lyceum, Chicago Shakespeare, The Old Globe, Seattle Rep, ACT , The NY Shakespeare Festival / Public Theatre (cinco producciones), La Jolla Playhouse, pasó dos temporadas haciendo giras de teatro clásico con The Acting Company y una tocando la batería y lanzando malvaviscos como Blue Man. McGinn obtuvo su MFA en Dirección en la Universidad de Washington y tiene varios créditos de dirección en el área de Seattle y en la Academia de Artes Interlochen, donde actualmente se desempeña como Instructor de Artes Teatrales a tiempo completo. Dirigirá su primer largometraje, "Year Of The Dog" a principios de 2021.
Rina
Caro Zeller es actor bilingüe de Puerto Rico. Ha sido miembro de una compañía de actuación en el Oregon Shakespeare Festival durante las temporadas 2019/2020. Su trabajo allí incluye Mother Road, La Comedia of Errors y The Copper Children, que fue cancelada debido a Covid-19. Las producciones de Los Ángeles incluyen Elliot a Soldiers Fugue (Kirk Douglas), Fefu and her Friends (Circle X y Toys Productions en Hollyhock House), The Devil's Wife (Skylight Theatre), Nicky (Couerage Theatre), Paloma (LATC), Placas: the Most Dangerous Tattoo (gira nacional), Water by the Spoonful (Theatre Squared), La Mer (TSFY La Philharmonic), American Night: the Ballad of Juan Jose (LA Theatre Works), por nombrar algunos. Las campañas comerciales nacionales incluyen Target, Sprint, Farmers Insurance y DirectTV. Sus créditos en cine y televisión incluyen The Morning Show, Bruising for Besos y Kiss Me. USC MFA '09
Production Manager
Jocelyne Fowler ha diseñado para Seattle Shakespeare Company (Arms and the Man, Mrs. Warren's Profession, Titus Andronicus, Richard II), Taproot Theatre (Arsenic and Old Lace, Lady Windermere's Fan, A Civil War Christmas), Book-It Repertory Theatre (Howl's Moving Castle, Jane Eyre, Treasure Island, Emma, Pride and Prejudice, Frankenstein, Anna Karenina), ArtsWest (Head Over Heels, The Last World Octopus Wrestling Champion, Office Hour), Harlequin Productions, Vashon Opera, Youth Theatre Northwest, Second Story Repertory, Bellevue College, Overlake School y otros.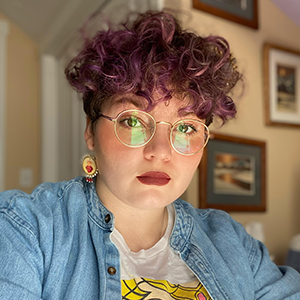 Dramaturgo
Meme García es un actor y dramaturgo originario de El Salvador. Son becarios Fulbright y se graduaron con una maestría en actuación clásica de la Academia de Música y Arte Dramático de Londres. Tienen títulos en Teatro y Estudios de Mujeres y Género de la Universidad de Seattle y actualmente tienen su sede en Ashland, Oregon. Durante los últimos dos años han sido miembros de la compañía de actuación residente del Oregon Shakespeare Festival (La Comedia of Errors y Bring Down the House, parts I & II). Anteriormente, han trabajado con el colectivo de cuervos advenedizos, Seattle Shakespeare Company, Seattle Repertory Theatre, ACT Theatre, Strawberry Theatre Workshop y Book-It Repertory Theatre. house of sueños es su obra de debut, y actualmente están trabajando en un programa de televisión sobre la mayoría de edad llamado "Las Siguanabas".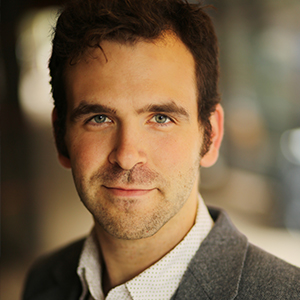 Dramaturgo/Director
Wiley Basho Gorn es director, dramaturgo y entrenador de textos. Su trabajo se centra en desarrollar una conexión personal con el lenguaje intensificado tanto dentro como fuera del escenario. Sus créditos como director incluyen: Twelfth Night, or What You Will (Fern Shakespeare Company, Seattle WA) house of sueños y It Will Be Now (18th & Union, Seattle WA), As You Like It (ACT Theater, Seattle WA) y The Tempest (Taksu Theatre Co. Brooklyn NY). Los créditos dramatúrgicos incluyen: Bring Down The House Pt 1 & 2, As You Like It, Macbeth, All's Well That Ends Well (Oregon Shakespeare Festival, Ashland OR), Richard III (Seattle Shakespeare Company y upstart crow collective, Seattle, WA). Wiley es un artista afiliado del colectivo de cuervos advenedizos y recibió su BFA de la Escuela de Drama de la Escuela de Artes de la Universidad de Carolina del Norte. wileybashogorn.com
Compositora
Coby Gray es un artista visual y auditivo, ingeniero de audio, músico y compositor con sede en Nueva Inglaterra, pero actualmente vive en Los Ángeles. También bajo el sobrenombre de Fresco Coby ofrece creaciones y composiciones para el público. En las muchas formas que toman, Coby es siempre abstracto y su dedicación al gótico de Nueva Inglaterra varía en serio. Coby se graduó recientemente del Conservatorio de Artes y Ciencias de la Grabación y asistió a Bennington College en Vermont.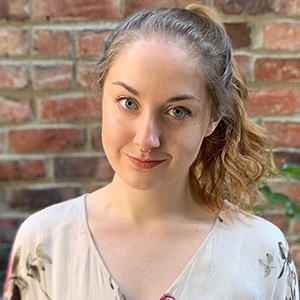 Diseñadora de sonido
Meghan Roche es diseñadora de sonido, editora e ingeniera. Su trabajo de diseño teatral se ha escuchado en escenarios en una variedad de teatros de Seattle, incluidos Seattle Public, Intiman, Theatre Schmeater, Seattle Shakespeare / Wooden O, upstart crow collective, ACT / ACTLab, Taproot Theatre Company, Sandbox Radio, Macha Theatre Works, Book -It Repertory Theatre, West of Lenin, y Town Hall. Es miembro de TSDCA y USITT, así como trabajadora con permisos para IATSE Local 15. Meghan tiene una licenciatura en teatro con honores de la Universidad de Seattle y actualmente es candidata a MFA Sound Design en la Universidad de California, Irvine, con un título fecha de finalización proyectada de junio de 2022.
* denota miembros de la Actor's Equity Association
Únase a nosotros para una fiesta de escucha en vivo el 27 de febrero a las 7:30 p.m.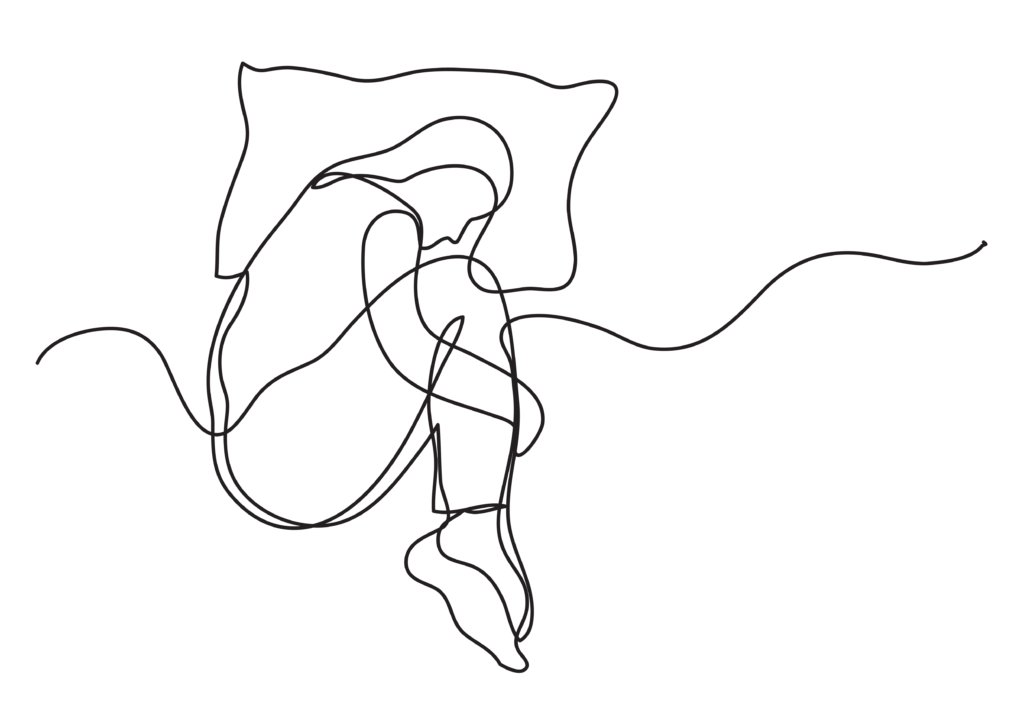 Si usted o alguien que conoce necesita apoyo para la salud mental, aquí es donde puede encontrar ayuda.