Whether you're teaching remotely, working from home with your children, or teaching in school, we know that Shakespeare can be a wonderful way to engage students in learning about language, history, storytelling, and more. We've gathered a collection of some of the resources we turn to for guidance and inspiration when teaching Shakespeare's plays. We believe that the best way to learn about Shakespeare is to take a multi-pronged approach. It's more than just reading the plays (and a lot of folks enjoy just doing that), but you can get up on your feet, listen to others speak the words, watch how different artists approach a role, or discover what others think about the world's greatest playwright.
Look through this selection and find the offering that speaks to you or your students.
Recommended Online Resources
The Folger Shakespeare Library
Our partners at the Folger Shakespeare Library have some wonderful resources for teaching about Shakespeare and his plays including downloadable texts, teaching modules, audio recordings, and image collections.
---
Shakespeares Globe Theatre
Shakespeare's Globe Theatre in London has a vast collection to make Shakespeare's plays and world come alive. For any student interested in Shakespeare there's a wealth of material to explore.
For students age 4-11 the Globe playfully introduces Shakespeare with the help of the playground beasts. Learn about Shakespeare's most famous plays, tackle their puzzles and get creative with hands on activities.
---
National Theatre Collection
Experience world-class productions and archival materials from the UK's National Theatre through this exciting collection, transforming the landscape of theatre and performance studies around the globe. Drawing on 10 years of National Theatre Live broadcasts as well as recordings never previously seen outside of the National Theatre's archive, the video content includes 30 video performances. As a supplement to the filmed productions, exclusive digitized archival materials such as photographs, scripts, costume designs, and more will be available to provide behind-the-scenes background and contextual information.
Request a 30-day Free Trial to access.
---
Royal Shakespeare Company
We'd be remiss if we didn't include Great Britain's Royal Shakespeare Company as learning resource. Their Shakespeare Learning Zone gives you loads of information about Shakespeare's plays. You'll find key facts, key scenes, pictures from past productions, videos of actors and directors working on and performing the plays AND find out about all the main characters and how they relate to each other
Want to dive deeper into live lessons and other teacher resources? The Royal Shakespeare Company can help out.
---
Shakespeare's Birthplace Trust
Looking for some guidance on teaching Shakespeare for a certain age group? Shakespeare's Birthplace Trust has activities for home learners starting at age 4 all the way to 84.
For younger age groups there are crafts, puzzles, games, and readings to engage students.
For older teens and adults, there are ongoing open online courses to explore (and not just about Shakespeare!)
---
Wolf Trap for Early Childhood Learning
This organization incorporates some wonderful arts integrated activities to engage children and students in active, multi-sensory learning. Use them for ideas on how you might engage students in learning through the lens of arts.
Recommended Books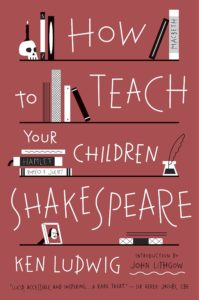 How to Teach Your Children Shakespeare
To know some Shakespeare provides a head start in life. In How to Teach Your Children Shakespeare, acclaimed playwright Ken Ludwig provides the tools you need to instill an understanding, and a love, of Shakespeare's works in your children, while enjoying every minute of your time together along the way.
---
Creative Shakespeare
This practical guide describes the ways in which educational practitioners at Shakespeare's Globe theatre in London bring Shakespeare to life for students of all ages. Active and inclusive, the methods in this book help students find their own way into Shakespeare by focusing on speaking, moving, and performing rather than reading.
---
Thinking Shakespeare
While this selection is more practical for theatre artists, more advanced students may want to take a look. Based on stage director Barry Edelstein's thirty year career directing Shakespeare's plays, the book provides tools that artists can use to make Shakespeare's words feel spontaneous, passionate, and real.
---
Recommended Audio Resources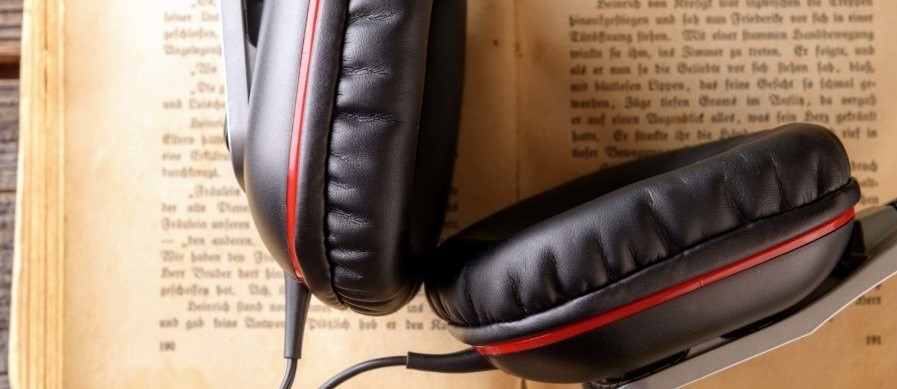 Audible
While schools are closed, Audible is offering an incredible collection of audio classics for free. People can instantly stream Romeo and Juliet, Hamlet, The Tempest (or even Harry Potter!). You don't need to sign up for an account, a stories are free to stream on your desktop, laptop, phone or tablet.
---
The Folger Shakespeare Library
We Heart the Folger! This organization is such a wonderful resource for Shakespeare fans. If you're looking for some fascinating Shakespeare related discussions with artists, authors, and others? Check out their Shakespeare Unlimited podcast. Want to hear the plays as you read along with the text? They've got audio recordings of Shakespeare's most popular plays. Looking for a deep dive audio experience? Their 3-part Shakespeare in American Life series narrated by Sam Watterson will deepen your understanding of Shakespeare and the American identity.
Recommended Viewing
We've created a week by week schedule of some of the best stage productions of Shakespeare being streamed online during the COVID-19 crisis. You can see production from Shakespeare's Globe, the National Theatre, American Shakespeare Center, and others. Some streaming options are only available for a limited time, so make sure you plan ahead.
Seattle Shakespeare Study Guides
And you can also look through our collection of study guides from past productions for inspiration and activities.