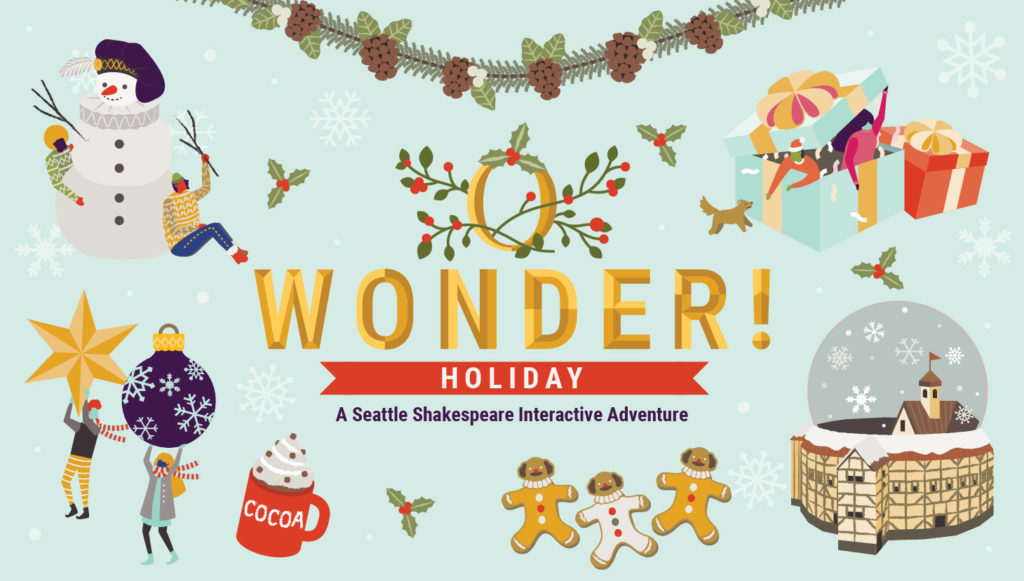 O, Wonder! is back and dressed up for the holidays. Seattle Shakespeare Company's free, all-ages scavenger hunt style adventure game is filled with fun holiday and Shakespeare-related activities. You join the game via a mobile app to complete missions for points. New missions will be released each day during the game, all within the Goosechase mobile app. Earn points by answering questions or completing activities and submitting photos or videos. The missions are designed to be done at home or within a participant's neighborhood boundaries. Teams may join the game at any point, and anyone can play! Get a team together or just enjoy on your own.
Search for "GooseChase" on the App Store or Google Play or use the link buttons below.
How to participate
Download the GooseChase app onto your mobile device. The app is free and available in Apple App Store or Google Play.
Create an account or log in as a guest. Only one account is needed per team. A team can be an individual or a group of people (see Teams section)
Enter the game code

67BVP9

or search for "O, Wonder! – Holiday" in the app.
Be sure to allow notifications so you'll know when new mission are released
Select or create your team. (see Teams section)
Missions will be released weekly starting December 21.
Complete missions to earn points.
View everyone's entries on the activity feed and share your accomplishments on social media.
Have fun!
Points, Prizes and Raffles

Each completed O,Wonder! mission is worth 1 point. After a team completes 5 missions, they earn their O, Wonder! sticker badge and 1 entry into the grand raffle at the end of the game. Each additional 5 points earned results in an additional team entry into the grand raffle.

5 points = O, Wonder! sticker pack and 1 entry in raffle

10 points = 2 entries in raffle

15 points = 3 entries in raffle

20 points = 4 entries in raffle

25 points = 5 entries in raffle

The Grand Raffle Prize is a hand-picked collection of Shakespeare related books and items and a pair of season tickets to an upcoming season of shows at Seattle Shakespeare Company.
Teams – What are they and how to form them

Playing on a team is a great way to connect with friends whom you may not see all that often, or is a way for a family to have a fun shared activity. Multiple mobile devices can join the game together under one team profile and all players on a team work together to complete the same mission list! When a player completes a mission, that mission is marked complete for their whole team. Since only one player from each team can complete any individual mission, all teams have a fair chance to win – even if they contain a different number of players.

After downloading the app and joining the game, players will be prompted to enter a team name, and an optional photo and access code when they enter the game (you can edit this later.)

When a participant chooses to create a team, a random access code is auto-filled for the user or team organizer (this is done to prevent other participants from unintentionally joining the wrong team).

To invite others to join your team, simply send them the access code generated for your team.

There isn't a limit on the number of users that can join a team, we recommend teams of 3 – 5 players, to keep all players engaged during the entire game. A team can also consist of one individual player.

The Activity Feed and Leader board in the app will display submissions and rankings for each team so that you can see how other teams are doing in comparison to your team.
Sharing on Social Media

From within the GooseChase mobile app, a participant can choose to share their photo and video submissions on social media. Should a participant choose to share, a link to the submission is shared, the mission name, and the hashtag specified in the game.

Click the link below to view the instructions for sharing accomplished missions on social media.
Game Sponsor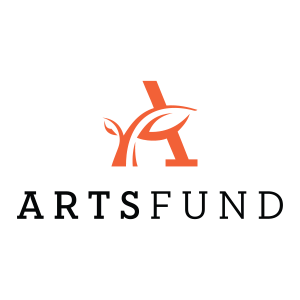 Media sponsors