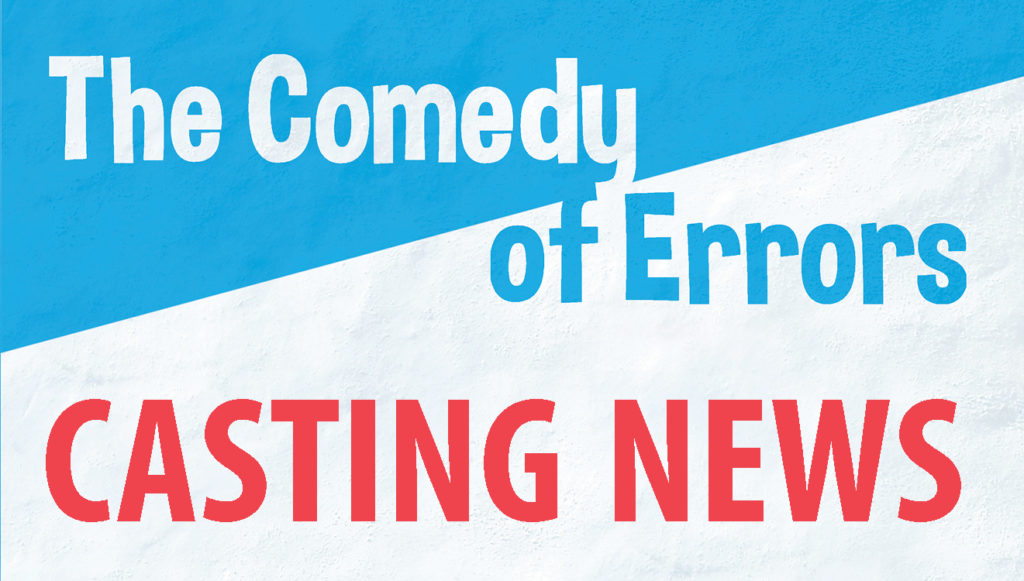 We're just a few weeks away from starting rehearsals for The Comedy of Errors and can't wait to get started with our fantastic company of artists.
Playing the first set of twin brothers separated at birth is David Brown King (Richard II–2014) as Antipholus of Ephesus and Jay Myers (Twelfth Night–2014) as Antipholus of Syracuse. Their twin Dromio companions are newcomers Kevin Kelly and Arjun Pande.
Completing the acting company are many returning Seattle Shakespeare Company artists: Kevin Bordi (The Two Gentlemen of Verona-Wooden O 2014) as the Merchant, Julie Briskman (Twelfth Night-2014) as the Abbess, Samie Detzer (The Two Gentlemen of Verona-2010) as Luciana, Spencer Hamp (As You Like It-Wooden O 2015) as Angelo/Jailer, Todd Jefferson Moore (Waiting for Godot-2014), Linda K. Morris (King Lear-2014) as Adriana, and Michael Patten (Henry IV part 1-Wooden O 2015) as the Duke.
The creative team collaborating with director Jane Nichols is: Craig Wollam (set design), Pete Rush (costume design), Andrew D. Smith (light design), Robertson Witmer (sound design), Robin Macartney (prop design).
The Comedy of Errors launches Seattle Shakespeare Company's 25th Anniversary Season will play at the Leo K. Theatre September 16-October 11, 2015.