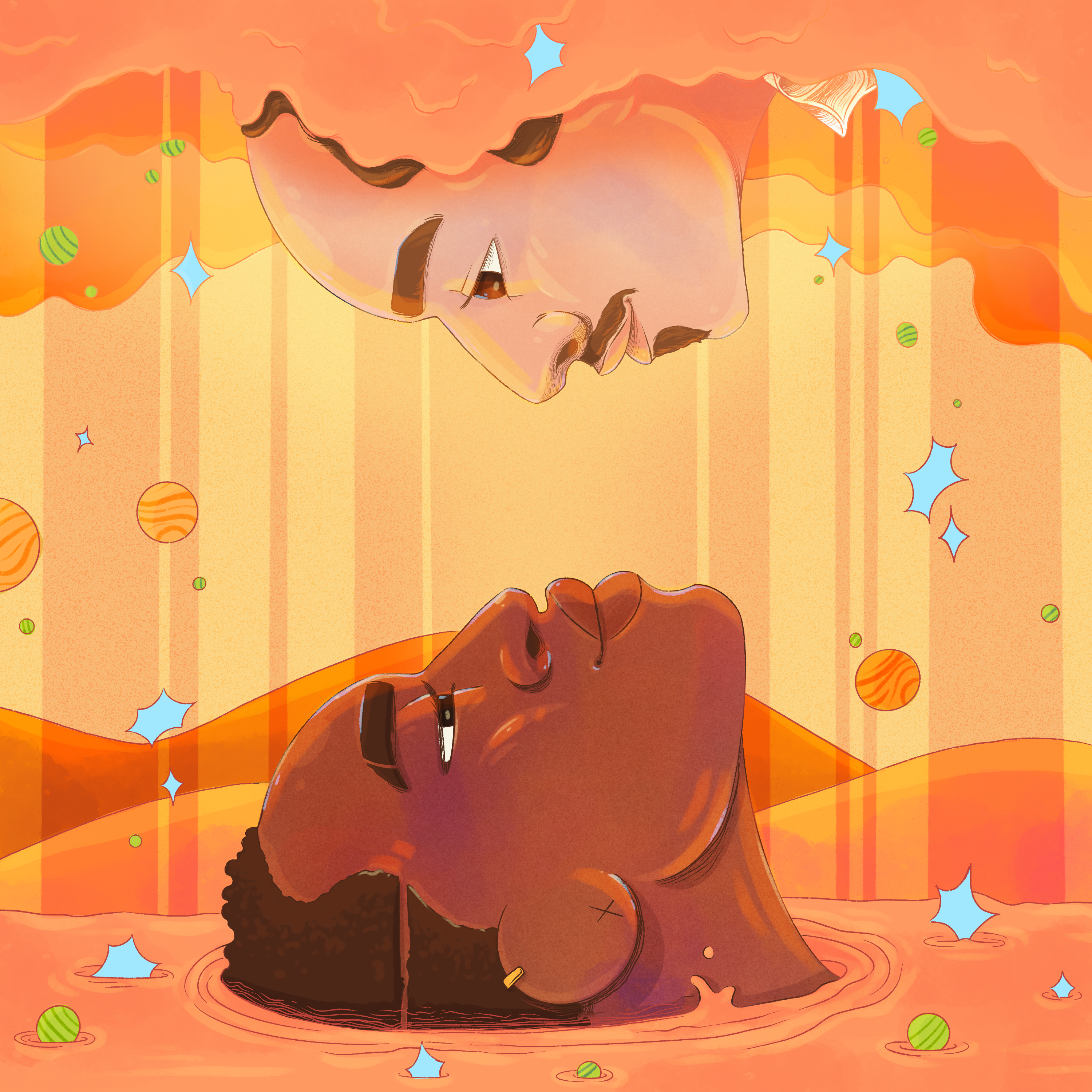 Under This Light Podcast Series
"A Penis and a Vagina – Liberation – We Get It!" with Nathaniel Tenebaum
Episode 9 - A Penis and a Vagina - Liberation - We Get It!
In this episode of Under This Light we draw parallels between Titus Andronicus and the world today, kiss some walls, congratulate Norman Lear, and name the extraterrestrials that walk among us.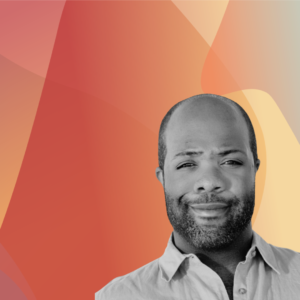 Nathaniel Tenenbaum is a recent transplant to Seattle, and he couldn't be more thrilled to call it "home". Nathaniel's quarantine hobbies have included: strawberry cheesecakes, key lime pies, sewing one shirt, learning 25 German words a day, and screenwriting between naps and playing his vinyl. Regional acting credits: Urinetown (ACT co-production with The 5th Avenue Theatre), Indecent (Seattle Rep), Annie and Sister Act (The 5th Avenue Theatre), and The Mandala of Sherlock Holmes and The Three Musketeers (Book-It Repertory Theatre).
Lamar Legend (00:00):
The following episode contains strong language and adult themes. Listener discretion is advised.
Lamar Legend (00:13):
You are listening to Under This Light, A Revelation of Shakespeare and Self brought to you by Seattle Shakespeare Company. I am your host Lamar legend. And today we have Nathaniel <laugh>. We have an Nathaniel Tenebaum. Nathaniel is an artist with a capital a he writes, sings, dances, acts is the co-creator of the groundbreaking or on online series kissing walls. He's a relat <laugh>, he's a relatively recent transplant to Seattle, and couldn't be more thrilled to call it home, but has left an indelible mark on the Seattle theater scene with his performances in Urinetown, Annie and Sister Act at the 5th avenue theater, Indecent at Seattle repertory theater, his knockout performance in Dreamgirls at village theater, for which she was nominated for a Theater Puget Sound Gregory award, and the Mandala of Sherlock Holmes at book-it repertory theater in which he played the titular character. His quarantine hobbies include strawberry cheesecakes, key lime pies, sewing one shirt, learning 25 German words a day and screenwriting between naps and playing his vinyl. Currently you can hear him voice one of the three Musketeers in book-it rep's audio drama, available via their website. It is my pleasure and an honor to welcome my good dear sister.
Nathaniel Tenebaum (01:40):
Well thank you, gum shoe. Thank you. You nailed it. That's her, your honor, from coast coast.
Lamar Legend (01:48):
<Laugh> so we, we begin this going way back to the beginning. Yeah. tell us about your relationship to theater. When did that begin? Yeah.
Nathaniel Tenebaum (02:05):
I was thinking about this, cuz I thought that you were gonna ask me a question like this, but I, I honestly would have to say it began with, I guess, anything that Norman Lear has written a lot of his sitcoms really give the essence of theater. And so I guess ever since a kid has kind of been inculcated me in, in, into my sensibilities. Yeah. Whenever I watch yeah.
Lamar Legend (02:34):
Industry for our listeners who have no idea who you're
Nathaniel Tenebaum (02:36):
Referring to. Yeah. Yeah. Norman, Lear fabulous Jew really had his pulse on, on the American experience Maude for one golden girls for another all in the family Sanford and son one day at a time he really like you name it, anything that your parents were watching and laughing about. Norman Lear kind of had his, his finger in it. And it always had a vibe of the old vaudvilian players and, and the old stage actors from like the fifties and the sixties and, and even the forties, like Imogene Coco, Zero Mostel, Moms Mably, Redd Foxx. Like all of those people. My, my love for theater and live performance really began by me ingesting all of that content constantly.
Lamar Legend (03:34):
So you were sitting down watching these, you know, face glued to the television screen? Yeah, usually around prime time, I would assume cuz that's when they were on, if not in
Nathaniel Tenebaum (03:44):
Reruns, in, in syndication for sure. Yeah.
Lamar Legend (03:47):
And where were you specifically?
Nathaniel Tenebaum (03:49):
Yeah, I was in London. I bounced between London and Philadelphia a lot growing up. And I never, and it's funny that I, I, I immediately went to televisions cause I really wasn't exposed to like the purest form of theater until much later in my life. I would say around my mid twenties is when I really started to like get some purchase on this is theater. Like this is what it means to do theater mm-hmm <affirmative>. But in, in essence I was around it pretty much my entire life.
Lamar Legend (04:24):
Yeah. 99% of those actors that he, that were hired to, especially even the Jeffersons all came from amazing theater backgrounds. I mean Jean Stapleton.
Nathaniel Tenebaum (04:35):
Absolutely. I mean, if you weren't treading the boards, you weren't in a Norman Lear, anything you weren't in and Neil, Simon, anything like you just, you couldn't, you couldn't, all of those guys came up from the Catskills. And or either the chitlin circuit, like it's all live, it's all live all the time. Uand I love that. I absolutely love it still to this day.
Nathaniel Tenebaum (05:18):
I had just recently started watching golden girls. And most of us, like most of us millennials or late millennials, like really IDI, really identify, Bea Arthur from the golden girls and really don't know that Bea Arthur and Rue McClanahan really kind of started together through all in the family via Maude and all that kind of stuff. And so I was like, you know what? I should just go back. I should just go back and see how it all began. And I, and what really made me notice that is because Bea Arthur portrays her character in a very specific way through season one through season six in golden girls. And then in season seven, she gets really weird. And when, I mean weird, I mean, campy, she gets really campy, starts singing whole Broadway numbers in the middle of scenes. Like, and it's always been pretty musical, but they really let her loose.
Nathaniel Tenebaum (06:09):
And I'm like, what the, what is this? Like, what the is going on? It's a very long form joke and a very like, and then I watched Maude and I was just like, oh wow, she's really been tamped down. Mm-Hmm <affirmative> from season one through six of golden girls because Maude was really her circus and she could re everybody was just there to do and follow her anywhere, which is probably why it was so great. But like what I noticed about what I noticed about Maude and that, and that type of Norman Lear show is that it, it talked about current events, like very much so like Roseanne did and, and I'm, and I hate to segue like this in the Shakespeare, but <laugh> like, I think, I think, but the, like that's what draws me to a Norman Lear show. Is that the good, the bad, the ugly.
Nathaniel Tenebaum (06:58):
We talk about it all. And what I liked, like out of Shakespeare's projects, my, my favorite, which I was shocked to say is Titus Andronicus. Then, and it's shocking for me for that to be my favorite is cuz doing a little bit of research. I found out that that was the one that had the as controversy because it was so violent and, and people really didn't care for it, which brings me immediately to Maude is because that in the first season Maude, this middle aged upper class woman has an abortion. Sorry, spoil it. I'm so sorry. I'm so sorry, everyone. <laugh> I'm so sorry that who I'm coming, coming to it 40, 50 years later, <laugh> smarter about it. You had time <laugh> but she had an abortion and they, the, the, the networks, the academy were livid, livid because they were like, why are you showing this?
Nathaniel Tenebaum (07:58):
Everybody's trying to have a good time. And it's so funny that Titus Andronicus the one, the one Shakespeare play where I'm like, you know, this is the one I pretty much kind of get. And I, and I really enjoy, and I really can follow the story and it's, and it's not so flowery. And you kind of really get down to, to the jealousy and, and, and the seedy part of the human experience. And it comes to find, now people were like, this is disgusting and deplorable. Where is the love? Where is the rhyme scheme? Like people really were not into it. Mm. And I think I'm just a drama baby. I really want to talk about it. I wanna talk about the ugly stuff. And I think my aversion to Shakespeares because in our society we really do glorify, you know, the romantics or, or the ones that are pretty particularly pining and, and the comedies and et cetera, et cetera. And I just don't have the patience, I think is what it is. And it it's my ignorance, to be honest, it's just, I want it now. And I wanna know everything now,
Lamar Legend (09:21):
Now that we're here at Shakespeare and we're specifically talking about Titus and you brought it to an even larger question of, of society's aversion to the serious side of things. Do you still think that's the case? The, as there is argument ample argument for the comedies kind of falling by the wayside, especially I would say in the last gen past generation to give way to, to the rise of the machine and the churning out of Hamlet after Hamlet, after Hamlet or Macbeth after Macbeth, I mean, we've got another one with, we've got what I think two Macbeths going on right now with right. We just left one with what's his name? Daniel Craig, our bond mm-hmm <affirmative> who was on Broadway before we hit the pandemic with, with Macbeth. And now we've got Denzel coming out with his own interpretation in movie form. So what are your thoughts on that?
Nathaniel Tenebaum (10:24):
I,
Nathaniel Tenebaum (10:30):
I just think it's in our nature to wanna leave our mark on something that the majority of, of the species deems as exceptional. I think in very few professions, we give the opportunity to really sort of try on the artwork of another person. We deem a genius and see if there's anything else that could be brought to it. I think our, I think our profession is one of the only ones where that's like artistically acceptable and expected and other and other disciplines. It's, it, it, it isn't very well received, but like in ours, I think the reason why it keeps going is because we do, I mean, there's more brains on a project. And I think, I mean, I haven't seen a, of the Hamlets out here in the streets, but I can only see that with, with our sensibilities, as human beings, evolving every day and social situations evolving every day that the material can only improve the more takes we have on it.
Nathaniel Tenebaum (11:40):
And so I welcome 'em. I mean, I can't say that I'm gonna see a lot of them just because it really it's difficult for me to jump into the more like the Richard, the thirds or the king Lears or the Hamlets. Like, it's, it's difficult for me to get invested in those. Mostly because I just despise men so much <laugh> and like a lot, a lot, no, no kidding. Like a lot of them, they all pretty much center around men and, and men deciding and men making decisions for other people and deeming things appropriate or inappropriate. And I it's just so off putting, like, there's only so much adult swim I could watch too, before it gets very trademark boy. And I'm just like, this is not funny. Like I like, I don't, I, I think a fart joke's funny. I really do. I think a well time fun joke is very funny, but like, after the third, the third commercial break, and we're still doing fart jokes on like a Tim Eric awesome job sort of thing. I'm like, right. You guys, okay, this is what happens when we let you boys do like all the artistic outlet. And I think I just have such a hangup about it.
Lamar Legend (13:04):
Yeah. Do you think that like it's because of the performative nature of gender, when it comes to male identified, you know, human beings as a, as, as, as a whole that you just can, you've had your fill and that doesn't exclude Shakespeare from that <laugh>
Nathaniel Tenebaum (13:23):
Even though he's I think
Lamar Legend (13:25):
So. Mm, go ahead.
Nathaniel Tenebaum (13:26):
Yeah, no, I think I was thinking about your, your question and I, I wanted to answer it like thoroughly and truthfully, and I, I think I am just a bit wan, I mean, there has never been any room. That's the thing when something's very cutting edge and very au current and very like nobody is doing this, except this one person, the species takes a very long time to realize that we've nevers stop doing that since we discovered it since we've like gotten obsessed about it. <Affirmative> and, and it just doesn't go anywhere. It's just like water at the bottom of a tire, like expect mosquitoes in any moment because we just don't register that there's things that could be ex expanded upon there's things that could be adjust. I'm not, I feel this way about media in general, like my best mate and I, Zach who's co-creator of kissing walls with me.
Nathaniel Tenebaum (14:24):
We have this podcast concept book called check and see if the milk is spoiled, where we just go back to like old content and see if it's held up with the way that I, with the way that our brains have evolved as society. See if the milk's good, something like that. And like, one of the things we were thinking about was never been kissed. And I was like, we both love Drew Barrymore. We love it. We absolutely anything she wants to do. Like, I mean, she has a series out where she's like eating people. She's a zombie I'm into it. I don't care what Drew Barrymore does. I think she's perfect. And I think I wanna watch all of it <laugh> but when I think about never been kissed, I go, oh my God, like, you cannot, we could, she, oh my goodness. Like he was dating that 16 year old high school girl, like legit, like sleeping with like, bragging about sleeping with her. And he was like a 28. He was a 28 or 27 year old, older brother who just wanted to be in high school again. And I was just like, wow, we really did. I mean, the Dean Martin roast and all that kind of stuff where we were like blatantly using slurs just was like, this was criminal. Like, this is like criminal, literally,
Lamar Legend (15:35):
Literally criminal statutory
Nathaniel Tenebaum (15:38):
<Laugh>. Yeah. And if you look, and if you look throughout a lot of the plays that I've been like reading, we, I mean, it doesn't, I just I'm averse to not giving that the same treatment. I do believe in grandfathering certain things at a certain point, like, I don't know how many times we, we need to do it like this exact same way
Lamar Legend (16:18):
Now with Shakespeare in terms of performing gen gender right. And tossing that on its head for, to be cutting edge even in his day mm-hmm <affirmative> you know, he did a lot of, of that, at least an exploration of that, or a conversation at the very least about that within his comedies. And yet Titus is, which is typically a tragedy, although one can argue it's a dark comedy <laugh>
Nathaniel Tenebaum (16:50):
Fair
Lamar Legend (16:51):
Is your, I mean, I don't know them mean that, that, how does that sit with you?
Nathaniel Tenebaum (17:02):
The thing is, is I am of the I'm of the era I'm of the mumble core era where it doesn't have to end very saccharin. Like I, I get off on the fact where it's just like, I mean, I that's what rose Wes Anderson up so high is because it was just like, everything's still pretty shity. And I don't really know how to feel about any of this, like nothing got resolved at all. Mm-Hmm <affirmative> mm-hmm
Lamar Legend (17:25):
<Affirmative> and yet with like Shakespeare, of course, a lot of his companies like end with a wedding <laugh>
Nathaniel Tenebaum (17:31):
Yeah. Yeah. And there's nothing wrong with that. I understand. And I know that it has a, a place and I'm not trying to poo that style of storytelling in any way, shape or form. But I just, I loved, I just love how Aaron at the end is just really not, sorry. <Laugh> I, I just I'm and I like, he is really not sorry. And like really the only thing that he has a regret about is not up all through. And, and I don't condone that. I really don't condone that at all, but like, I feel like at the end of reading that play, I was like, oh, there you are, girl, see you're writing all of this stuff and all of, all of these flowery things, but you also get that. It's also not like that all 24 7. Mm. Like sometimes it's very dark sometimes.
Nathaniel Tenebaum (18:34):
It's very, I really honestly, I mean, that's what we see today with people not getting vaccinations is a clear blatant unfeeling or caring mm-hmm <affirmative> for anything else outside of their personal sphere. And I wanna talk about the human experience, every angle of it, I don't really necessarily need any more opium for the masses mm-hmm <affirmative> while I do believe that it's beautiful. I, I, I see I've seen a couple productions of Romeo and Juliet, and if you really get a, if you really get a team that could pull that, that language off the page and, and really sweep you up in it, like it can have you wanting to propose to someone, as soon as you leave the theater, it can have, it could do all of those things. But I just wanting us to spend a little bit more time recognizing where we are and how not far away from Titus Andronicus, we are currently you know what I mean?
Nathaniel Tenebaum (19:31):
I just want us to spend a little bit more time recognizing that yes, he wrote all of this flowery language and this love and passion, and it can never be denied and, and pages and pages and pages, but he also wrote about how up it is out here. And it is so up right now. Mm-Hmm <affirmative>. And so that's what just kind of turns me off and is, is that as soon as everybody jumps into Shakespeare, nobody talks about the commentary. Nobody really, nobody really wants to talk about that. And so I just leave the whole thing on the shelf really. Cause I, if we're not gonna talk about the, the, the different types of, of voices he used, then I don't think we're gonna get a pretty thorough discussion and that's all I'm really looking for. Educate me and I, and the only way I can think that we could be educated is if we're not talking about Hamlet all the time, if we're not talking about you know, just the, the quintessential Shakespeare is like, if yes, we get it, like every 23 year old girl across the country is going to wanna do an excerpt from Romeo and Juliet is gonna wanna do an excerpt from what's the one with Kate or Taru.
Nathaniel Tenebaum (20:44):
Yes, Taming of the Shrew I'm can tell you how many times I've sat through a, a K C, a C TF performance of somebody thinking they have found a new way to do this. No, a penis and a vagina liberation. We get it, we get it. She will not be tamed. I understand it, but like next, I don't know why we can't say that the Shakespeare. And so this is my protest
Lamar Legend (21:28):
As a kid. Was it something you recognized? Was it something that you saw that you were like me mom pointing at the screen? I wanna do that. Like, what made you go, like I'm gonna perform, I'm gonna do that. Was it in, did you recognize it then in those shows, did that moment occur in that, at that time in that? Or was it something else or another experience?
Nathaniel Tenebaum (21:54):
Yeah, this is, that's a great question, Gail. Let me, I think, cuz I mean, I get, I still get that feeling now and I'm trying to like pinpoint that into what makes me feel like that version of myself going, that's it that's, that's what, this is exactly what I want to do.
Lamar Legend (22:22):
You've talked to me before, in other conversations we've had offline about seeing those moments in perf performances, especially by women, like, you know, Carol Burnett or Dixie. Yeah, exactly. Dixie Carter and being like Uhhuh. Yep. Amen to that. That's that's me. So I'm, I don't know. I wonder if that, if that's where that lives.
Nathaniel Tenebaum (22:45):
Yeah. I think it really, I mean, I think about all the times that I've watched someone lose themselves, like because okay, we, we can get a little bit deep here. I have a lot of siblings, step siblings, half siblings on the youngest of them about from of seventh. And so by the time I was like growing up properly in home with my two parents, they were all, I'm the youngest of all of them by a lot. Actually my mother was like 46, 47 when she had me. And so I was just raised between my parents and my parents were very passionate people. And so that really meant that by the time I got home from school, I needed to be able to read the vibe. I needed to be able to read the room, read facial expressions, read silence, what type of silence this is, it's just this busy, busy silence is this.
Nathaniel Tenebaum (23:42):
We just stopped arguing silence. Like I've had to figure out exactly what that stuff is in record time in order to merge onto the on ramp of home life. And so because of picking up those subtleties like that, I've learned to recognize when that is being implemented in a performance. And I get goosebumps because that is a real life tactic that I've had to use in survival that someone else can identify with and is implementing it to bring realism to the scene. Mm-Hmm <affirmative>. And so I guess, I guess is when I realized something that has been a crucial part of me getting by in interaction being recreated perfectly like carbon copied a moment, an eyebrow, raise a question, pause a, a time lapse in between letting one question go and then following up with the next question to get the specific reaction when I see that stuff recreated and the human brain is timing that out to recreate it in naturally like it's spontaneous there's no, I mean, I think that's the purest form of magic that we could, we could come across mm-hmm <affirmative> is because it's that, I think that's why acting is so difficult is because you cannot fake that.
Nathaniel Tenebaum (24:58):
Like either somebody can recreate this exactly how it's happened to a lot of people across the country and you got yourself a hit scene or a hit moment, moment in a series or a film, or it falls flat and you don't get renewed like that. Like it, it all is hinging on realism. And so I think when I'm watching Norman Lear shows, the realism is unbelievable, which comes from a cast that really is listening, which comes from a cast that have also implemented those, those strategic social things that get them by, or get them out of an argument or into an argument or avoid things like they pull in, they're pulling it off beautifully and I'm addicted to it. Like I'm, I'm addicted to telling the story of our human interaction in that manner,
Lamar Legend (26:01):
Your artistry and your advocacy is also married to your, your voice as a creator, you know, as, as an artistic creator. Will you tell us about the co-creation the coconception of kissing walls?
Nathaniel Tenebaum (26:19):
Yes. that child, it's hard having a baby. It's just really difficult raising a child in this economy. We have really been through a lot with kissing walls. It started with Zach and I met in Arizona in the production of rent that I was speaking about. Zach was that, no, please. No, not tonight, sir, please. No, he was that guy. And he slipped an F bomb in the middle of that little retort and the closing performance in the middle of rural Mormon, Mesa, Arizona. So shoutouts to her, very punk, very cute. But he basically got the idea from our lives and it's basically a web series featuring two queer POCs, Zach and myself known as I'm known as Cameron. And we're detailing our life as queer POCs in Chicago with an affinity for romantic comedies like Harry met Sally and you've got mail, Joe versus the volcano, pretty woman and reconciling that there is been no space for us in, in, in those movies.
Nathaniel Tenebaum (27:45):
Like we have these, all these emotions of wanting to feel like Elizabeth Shue or Julia Roberts or Kira Sedgwick or all of these people. And there's just never been, there's just never been any space for those girls. And so we're subverting the genre in inserting ourselves inside of that narrative, like inserting ourselves inside of the, when Harry met Sally dialogue or, or, and not even those dialogues specifically, but also having the freedom to run through an airport for our lover at the last 20 minutes of a film as well. Like that's we want, we just really want to rip that down and is beyond time. It is beyond time and thanks to our little baby niece, little Nas X, like she's breaking down doors like left and right, the young girls are doing it for us as well, but like <laugh> kissing walls. Kissing walls definitely wants to be one of those shows that takes the blinders off for queer people of color, like that takes the blinders off for America.
Nathaniel Tenebaum (28:53):
And by doing it beautifully, but it's just the misfortunes of, of two 30 something queer POCs and, and a very white Chicago gay neighborhood. And what that looks like and the awkward phases that come with your thirties, cuz people think that, they think as soon as you get to 30 it's over and it's like, no, no, it is not. We're still doing really weird shit.
Lamar Legend (29:22):
Yeah. The adventure continues <laugh>.
Nathaniel Tenebaum (29:24):
Oh please. And it's worse knowing more cuz then you're like, I, you better. I, no, I really did. But you don't <laugh>.
Lamar Legend (29:34):
And how many seasons into it? Are we?
Nathaniel Tenebaum (29:36):
Yes. we did the first season with a credit card and a dream. And we tried to get a second season through a Kickstarter and then Trump became president and so nobody was trying to give money. We were all mourning.
Nathaniel Tenebaum (29:52):
And then we did season two, we got an investor from season two, shout out to Caleb. He's been our angel investor for season two and that allowed us to get invited to Dumbo. We were with the independent film project. IFP brought us out there for the lab. They brought us out there for the lab portion of their, I don't know what you call it like a quorum or something like that, whatever it is, but there's two portions. There's a lab portion when you come there with like other projects that are all trying to get direction and you kind of meet with some executives and they take you to a bunch of parties and, and see where your head is about your series. And sometimes you go in there with a series and sometimes it comes out as a feature in film that happened to a friend of ours that went in with a, an idea for a series and they were like, this would be better as a feature.
Nathaniel Tenebaum (30:45):
You should probably look into that. And now it's a feature, you know? And so if you do well there and you get a lot of ears, you pull a lot of ears in the, the lab, you get invited back to film week, which is sponsored by HBO and Tribeca. And so they bring you out and you get to actually pitch your show, what you solidified, what it is, what vehicle you'll be doing. And so we got invited to do that and people were really into it, like a lot of a lot of the comments that we got when we actually pitched were, were like, it's not a matter of if it's just a matter of when, like we know, we'll see you both wherever, what insert there, idea of the top. But we never doubted that. And so once we got that investment, we got some interest from some production companies and then the train started really leaving the station when people started throwing numbers around.
Nathaniel Tenebaum (31:39):
And now we're in the process right now of like pinpointing what the, a right number is. <Laugh> what the right home is. And the meetings and all that kind of stuff have been very affirming and terrifying, but mostly affirming. It's just been a wild ride. Like when you jump off and I mean, you know, this, I'm, I'm preaching into the head choir leader member. Like you get it when you jump off and you do your own content. There's always, there's always some concern, but like it is high time. It is beyond high time because there really weren't any lanes continuing to open a up, you know, like, Hey, I mean, I'm sorry, but here we gotta, still doing Hamlet. You know what I mean? And there's nothing wrong with that. Nothing wrong with that. Nothing wrong with that. Like,
Lamar Legend (32:40):
And now to excite your curiosity and in the spirit of infusing the world with more joy, I present to you some magic questions. If you could master one skill that you don't already have, what would it be?
Nathaniel Tenebaum (32:56):
Sewing.
Lamar Legend (32:58):
Ooh, Ooh. Do tell.
Nathaniel Tenebaum (33:01):
I got a lot of ideas. I really have a lot of ideas and I don't see it on the shelves. And if I could, sew girl, like you couldn't like my whole, my whole identity lately has been divorcing myself from needing like society in any way shape. Like I wanna make my own everything. I wanna build my own stuff. I wanna build my own house. I wanna grow my own food. I wanna do my own thing. I always wanna get away from it because like they really have proven time and time again, they don't have best interest at heart. So I've been wanting to get away from that. And sewing has been on my mind lately. And I've thinking about man, I can use only the materials stuff that would last, you know what I mean? And I was tired of the fast fashion, but don't get me started on that. But yeah, so I would love to. Sew
Lamar Legend (33:50):
For those who don't know, Nathan would never say this, but he is a bit of a fashionista. He's got an incredible eye for style. This is ridiculous.
Nathaniel Tenebaum (34:02):
No it's is this what everybody, everybody just gets done up with love on this podcast.
Lamar Legend (34:07):
Well, I mean, I, yes, that's, that's the only podcast I want hear, I need it. So, and mean, especially in, especially in these quote, unquote, trying time we need a little, yeah. So we need a little bit, little bit more love and sparkle. So you're right. In terms of like yeah. Your fashion and all that stuff. Could, can we expect, would you say that's a, ah, that is a dream of yours, that there is a fashion line, a team, a house of Tenebaum, if you will, but leave
Nathaniel Tenebaum (34:40):
It to you. You <affirmative>, you always, you always like you always every time. I think I'm like I have my head like a little bit up and looking off into the far distance. You always take that little knuckle of yours and go, but you could look further. I never thought about it, but yeah. Now that you mention it, for sure, absolutely. Oh 100%.
Lamar Legend (34:59):
<Laugh> I love that. Alright. Second question. This one is your tailored question. Okay. This is a fun one. Oh, the aliens show up. Okay. And it turns out that they are capable of both good and bad, just like us. They reveal they've kept members of their own race, hidden on each continent for years. Mm. Five of them exist in the us. One is a politician, three are celebrities. And one is someone, you know, who are they? And do you accept their request for a short term visit to their planet?
Nathaniel Tenebaum (35:49):
Okay. So how many are politicians?
Lamar Legend (35:52):
One is a politician. One is someone, you know, and three are celeb.
Nathaniel Tenebaum (35:58):
I would probably have to say, I would say Spiro Agnew would probably be an alien in my opinion. <Laugh> yeah, I mean, that whole thing was weird. Like, I mean, I I'm just obsessed with the Nixon era. I cause I'm like, wait, what happened?
Lamar Legend (36:20):
<Laugh> what
Nathaniel Tenebaum (36:23):
This whole thing has been run by aliens. I'm positive. I'm absolutely positive. <Laugh> like this was so it's, it's even more, it was even more botched up than what we're going through in now. Like I was just like, this is just, and that's all the way in the white house. Anyway. so I would say Spiro Agnew someone that I know would be an alien, probably Cheyenne Casbier. <Laugh> I would say Cheyenne for just because she's just really unassuming. Like she is like the so sweetest and like, and I'm telling you, she says, she said this to us and she goes, it's been said that people don't think I have a personality and that's why I'm such a good actor. And I was like, that is the craziest sentence I've ever heard in my entire life. And she said it in the most dead pan manner. So that's always been a thought in my head. I've been like, yeah, I can see that. I can see the back of your neck popping up Graham <laugh> and, and me going, I knew it. I knew it <laugh>
Lamar Legend (37:27):
IPEC. I really did not expect you to name names when it came to someone you knew. I was expecting a for sure, a generality of like, oh, well I knew this person back when such and such
Nathaniel Tenebaum (37:38):
No about it all the time. Like we were talking, we would talk about it constantly during Indecent and how she just really is just kicking it. And I'm like, are you ever angry? She goes, sure, sure. I'm angry. And even in her, I didn't believe it. Yeah. Like, no, you, I felt bad really, but I love her dearly and real, obviously she could give you all the emotions all the time, obviously. So I'm just studying for Sarah Paulson. So it is what it's. Oh, and the three celebrities. Interesting. I would say Daniel Tosh from Tosh .0, mm-hmm <affirmative> Chloe Grace, Moritz and malen Ackerman.
Lamar Legend (38:29):
I don't know either of those two people,
Nathaniel Tenebaum (38:31):
Chloe grace Mo is, I mean Moritz. Oh my God. See, I knew God was gonna get me for that because I don't particularly, I she's, I, I'm not a huge fan. And so with my friend, Zach, I call her Chloe grace, Moz. And that's not her name is her name is Chloe grace <laugh>. But she, she was in 500 days of summer. She's that girl that was in five, the young girl that was in five minute days of summer. And she's grown up to be did you see Greta? She was in Greta with yes. Yeah. That's Chloe Grace Morris. And Malen Ackerman is that jerk from 27 dresses. When we liked Katherine Heigel, the, the younger sister. Totally. She's gotta go. She's gotta go back to her planet immediately. <Laugh>
Lamar Legend (39:20):
Okay. Last
Nathaniel Tenebaum (39:20):
Question. Give it to me
Lamar Legend (39:24):
When you die, because we all will,
Nathaniel Tenebaum (39:26):
For sure.
Lamar Legend (39:28):
If people forget everything about you, what's the one thing you want them to remember?
Nathaniel Tenebaum (39:33):
Honestly, I, I wanna say it is not something I want them to remember about me, but it is something that I hope people can remember about me by proxy. I've been really trying lately to re recognize my place in the ecosystem, like in the planet and how connected I am to the earth, how we all connected our, how I knew. And I knew I was gonna be one of these girls. I knew it. And I used to, like, I used to shy away from this all the time, but like, I been really doing a lot of me and I've been shout out toil side bend as well. That's my homegirl. I've been really, really trying to be mindful about the footprint I leave on the planet and how beneficial it is if we cooperate, cooperate with the planet. And what I hope is that after I'm gone, we really get a better relationship to the earth.
Nathaniel Tenebaum (40:42):
Like I really, I really hope people remember how connected we are to it. And, and the more positivity we put in to the earth emotionally, physically and cultivating positivity the better we'll be able to coexist here. That's what I want people to remember nothing about me specifically, but like, just remember that, like, we are very much, this is all we got for the moment. Like, this is very much a symbiotic relationship. I would love for them to remember that. And like, when this, when this thing hurts and sucks, like we in turn suffer. So I would hope that people remember that by proxy, by me exuding that behavior now alive. Does that make sense?
Lamar Legend (41:30):
Oh, absolutely. Here, here. Very important words. Thank you for that. Cuz there is very little truer than what you just said. So thank you. I'm
Nathaniel Tenebaum (41:41):
Finding like every day. Yeah. If I'm finding every day that there's little truer than that.
Speaker 3 (41:46):
<Laugh>
Lamar Legend (41:48):
Thank you so much for being a guest on the show.
Nathaniel Tenebaum (41:51):
I'm just please that you wanted me to be on little, this little Prairie home companion. <Laugh>
Lamar Legend (41:59):
Your voice matters. I'll be <laugh>.
Lamar Legend (42:32):
Thank you for listening to Under this light, A Revelation of Shakespeare and Self, the series is a project of Seattle Shakespeare company. If you enjoyed this discussion, I would like to learn more about Seattle Shakespeare Company's productions and programs. Please visit Seattleshakespeare.org. We'd love to hear from you. Seattle Shakespeare is located on lands taken from the Duwamish Stillaguamish Muckleshoot Suquamish and all coast Salish people. And we pay respect to them as this region's original storytellers. The music you hear in this episode is provided and composed by Steon Dorsey artwork for our series was created by Marla Bonner. I'm host and producer Lamar legend, and we'll be back in two weeks with another episode. So subscribe wherever you listen to your podcasts.