Summer Lovin', Had Me a Blast – Wooden O 2019
Free summer Shakespeare in the parks to include Twelfth Night and Romeo and Juliet
This summer Seattle Shakespeare Company brings free Shakespeare to our region's parks with productions of Twelfth Night and Romeo and Juliet. Both shows will start performances on July 11 and will perform in 15 different park venues through August 11 including a new venue at Wiggums Hollow park in Everett.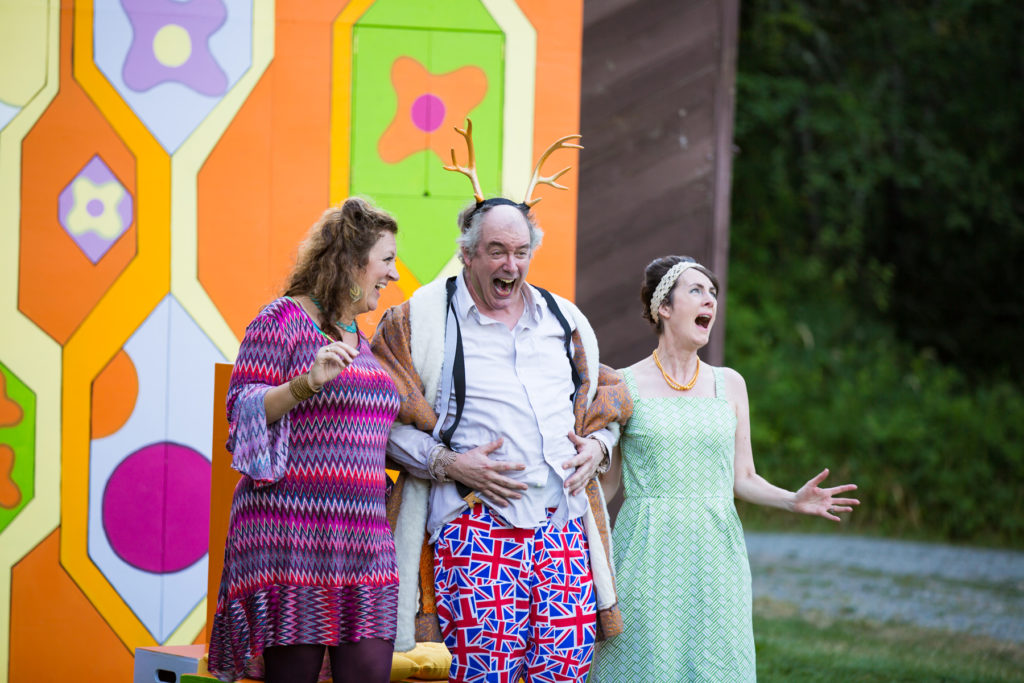 "In the middle of this snowy, cold winter, it's been a real treat to begin thinking and dreaming about summer plans," said Artistic Director George Mount. "Wooden O has always been about a gathering of friends, both old and new. We're thrilled to have Mary Machala return to our ranks for more fun outdoors, and to welcome Leah Adcock-Starr to the director's chair. I can't wait to share these shows with everyone and carry on the great summer tradition of free summer Shakespeare."
Mary Machala will direct Twelfth Night. Machala previously directed the Wooden O productions of Love's Labour's Lost and The Winter's Tale. Leah Adcock-Starr makes her Seattle Shakespeare Company directing debut with Romeo and Juliet.
---
Twelfth Night
After a shipwreck separates Viola from her twin brother, so begins a whirlwind of mistaken identities and unrequited love on the coast of Illyria. Ever resourceful, Viola disguises herself, sets out to conquer this strange land, and starts serving as a go-between for two lovesick households. When she falls in love with her employer, Viola gets caught up in a romantic knot that she must untangle. Just when things stretch to the brink of bedlam, her twin appears and the puzzle pieces come together.
Romeo and Juliet
From first shy glance, to a stolen moment away from disapproving eyes, to whirlwind romance that races to a dire conclusion, two love-struck teenagers risk everything to be together. Caught between their feuding families, Romeo and Juliet struggle to overcome generations of hatred and build a world where their love can thrive. Twists and tragedy hinder their desire to be together until they decide to take a chance on a daring scheme that hurtles them to their final fate.