This past June, in anticipation of playing the role of Richard in our production of Richard III, actress Sarah Harlett took a discovery trip to England. She recorded her thoughts and observations of the monarch's early life, the places he traveled and how there are widely differing views on this man whom Shakespeare portrayed as a villain.
Tower of London
Medieval palace, home, fortress and prison. A lead toy soldier from the 1300's told me it wasn't strange for children to live at the Tower. Henry VI spent years in the Tower. His presumed murder is marked by a plaque in a lovely bright chapel. It reads "By tradition Henry VI was killed on this spot". Much different from the dingy cell I imagined.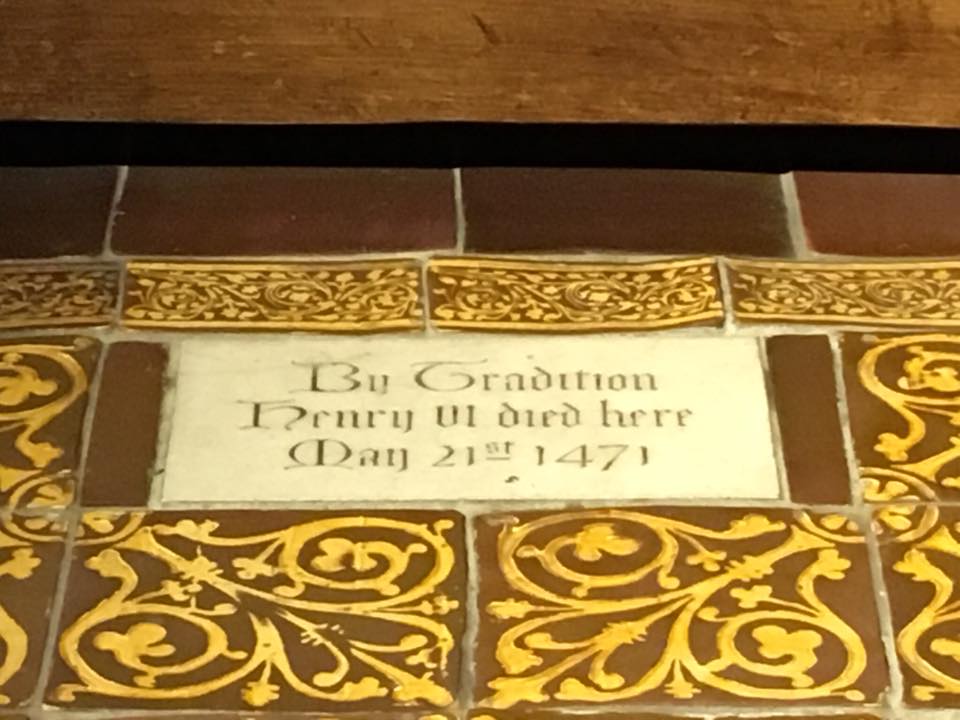 George, duke of Clarence, Richard and Edward's brother, was imprisoned at the Tower and executed for treason. George had switched sides and fought against his brother, Edward, with Warwick (the Kingmaker) early in Edward IV's reign. The rumor is that he was drowned in a "butt of malmsey wine." There's writing scratched into the walls by various prisoners over the centuries. Prayers. Quotes. Names.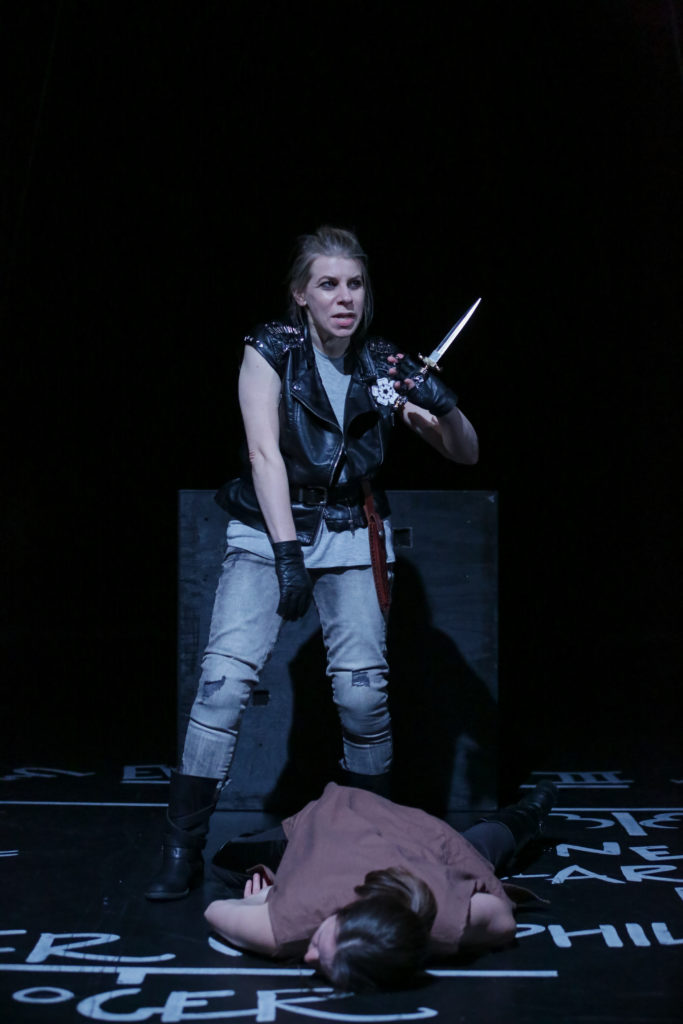 Edward IV's sons, Edward V and Richard (12 and 9 respectively), were placed in the Tower. For protection? For murder?  Their illegitimacy was announced by bishop Robert Stillington claiming Edward IV was previously betrothed prior to Queen Elizabeth. Parliament, in 1484, pronounced Richard III king. Guides at the Tower of London point to the second window of the "Bloody Tower" and spookily tell you "That's the last place the boys were seen before they were killed by their evil uncle, Richard III." A plaque marks where skeletons of two children were found under stairs in 1674. However, new evidence suggests the skeletons couldn't have been related to Richard III due to a dental anomaly found on the children's skulls. If those skeletons weren't the boys, where did those boys go? And who are those kids?
Childhood & Warwick Castle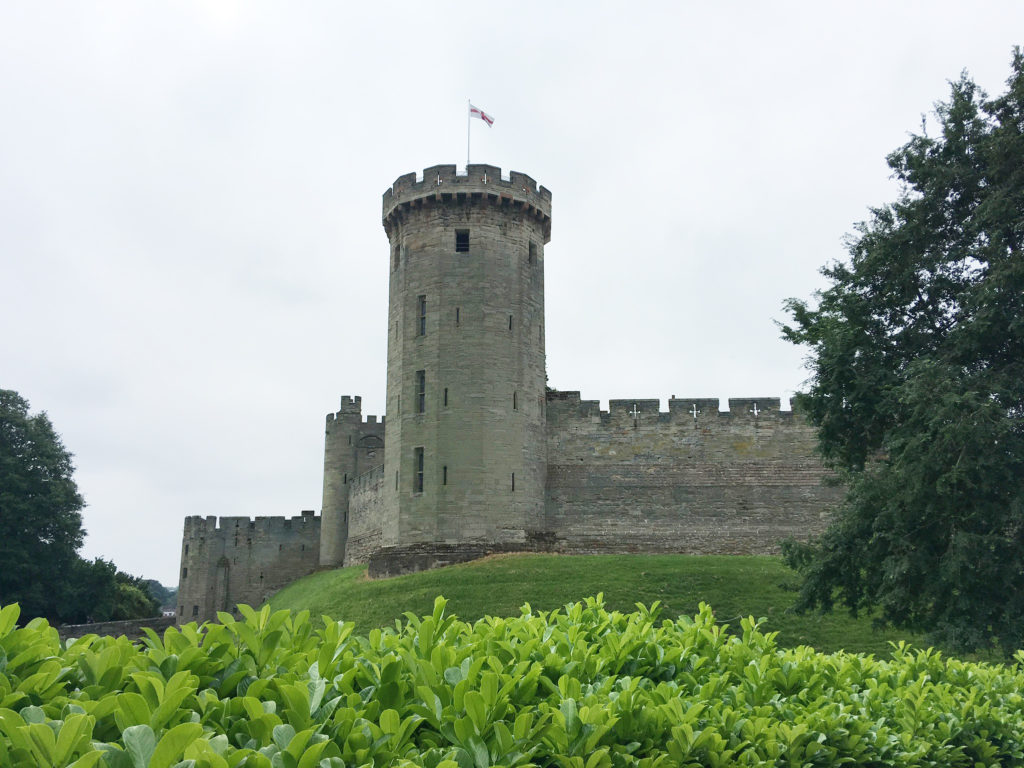 The home of Warwick the "Kingmaker." While Richard lived with Warwick and his family, from around age 12-16 at Middleham Castle, I visited Warwick Castle where he also visited. He met Warwick's daughters Anne and Isabel at this time. He learned swordplay from Warwick. Edward IV gave Warwick money to do so. During his adolescence Richard also developed scoliosis. How painful was it and who knew of it? Adolescence is tough already. I imagine Richard must have looked up to Warwick- close ally of his father, Richard of York, and warrior who made his brother king. Warwick may have had plans for Richard and George to marry his daughters once Edward was crowned king. George married Isabel and joined sides with his new father-in-law, Warwick, in a revolt against Edward to put Henry VI back on the throne. What would it have done to Richard to discover Warwick and George were betraying his brother? At 16, he joined the armies fighting on Edward's behalf. Warwick married Anne to Henry VI's and Margaret's son, Prince Edward.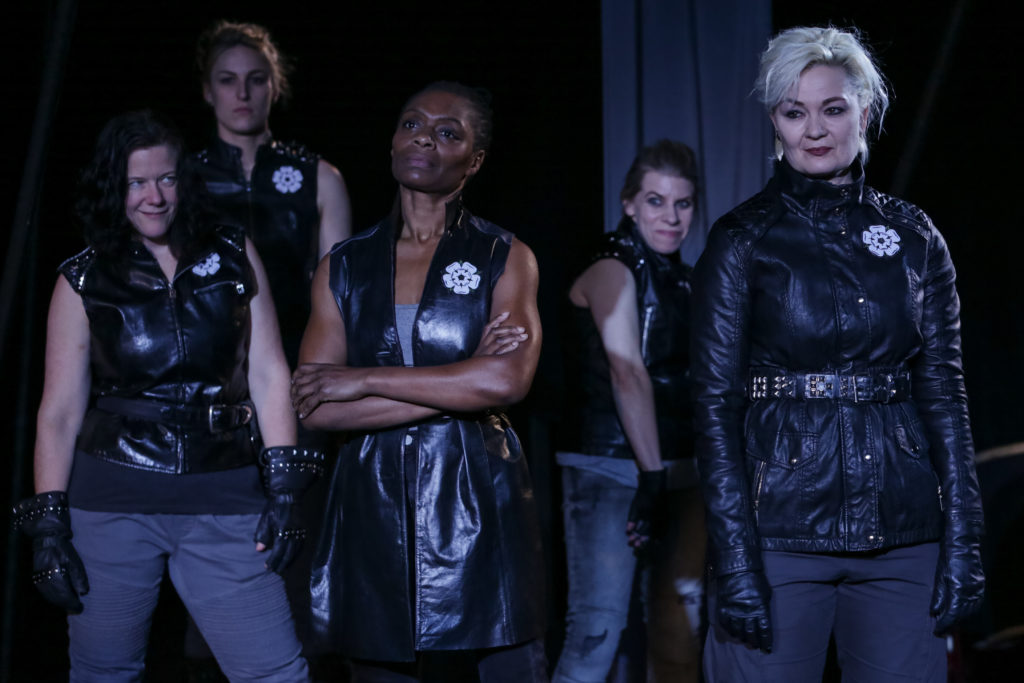 The Bones!
The extraordinary discovery of Richard's skeletal remains in a car park in 2014, illuminated so much about the actual man.
Scientist's discovered:
His scoliosis, while dramatic to look at, probably was hidden by his clothing. One shoulder may have looked a little higher. Likely, only people intimate with Richard would know about it.
Richard would have stood about 5'8" tall, but his scoliosis made him appear much shorter.
Richard had thin, "gracile bones" that would have looked more "delicate or feminine".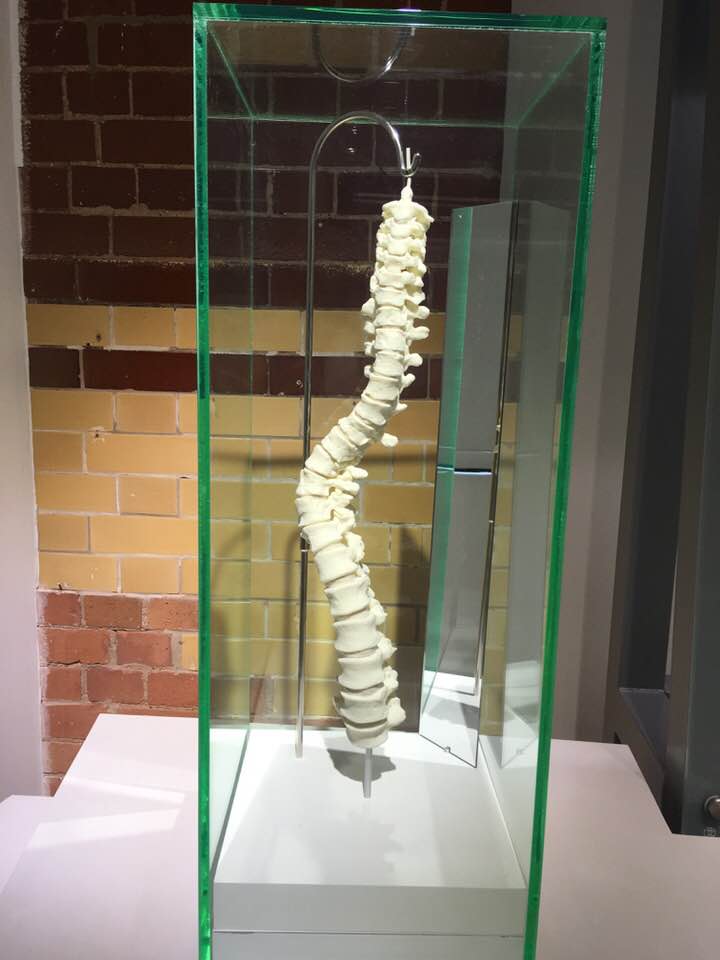 He was killed by a blow to the back of the head. He was off his horse, without a helmet fighting in close contact. After death, stripped and placed on the back of a horse, his scoliosis would have been revealed to the public. Is this were the hunchback rumors started? His body received many more wounds (to his ribs, pelvis, face, etc.) after he was dead. It brings to mind the quote: "Insults were heaped upon his body".
He was hastily buried by friars. The position of his hands tells us they were likely tied. The position of his body shows he wasn't laid out with care. Why? Maybe because if there's a new king (Henry VII) you don't want to be seen caring too much for yesterday's (Richard III)? Or maybe he was a terrible, deeply hated guy?
Bosworth Field
The actual field is private farmland now, but similar terrain surrounds it. At the time of the battle it would have been much the same. Hiking around, the grasses came up my waist. Imagine over 10,000 men fighting in close contact. Horses, halberds, pikes, swords. Mayhem!
Richard had larger armies and more experience than Richmond. Several things went wrong. Stanley's army never joined the battle. The vanguard was confused by a new pyramid formation attack. Richard's army was situated by a marsh. Richard did get close enough to kill Richmond's standard bearer, but some point after this, Richard was de-horsed and killed.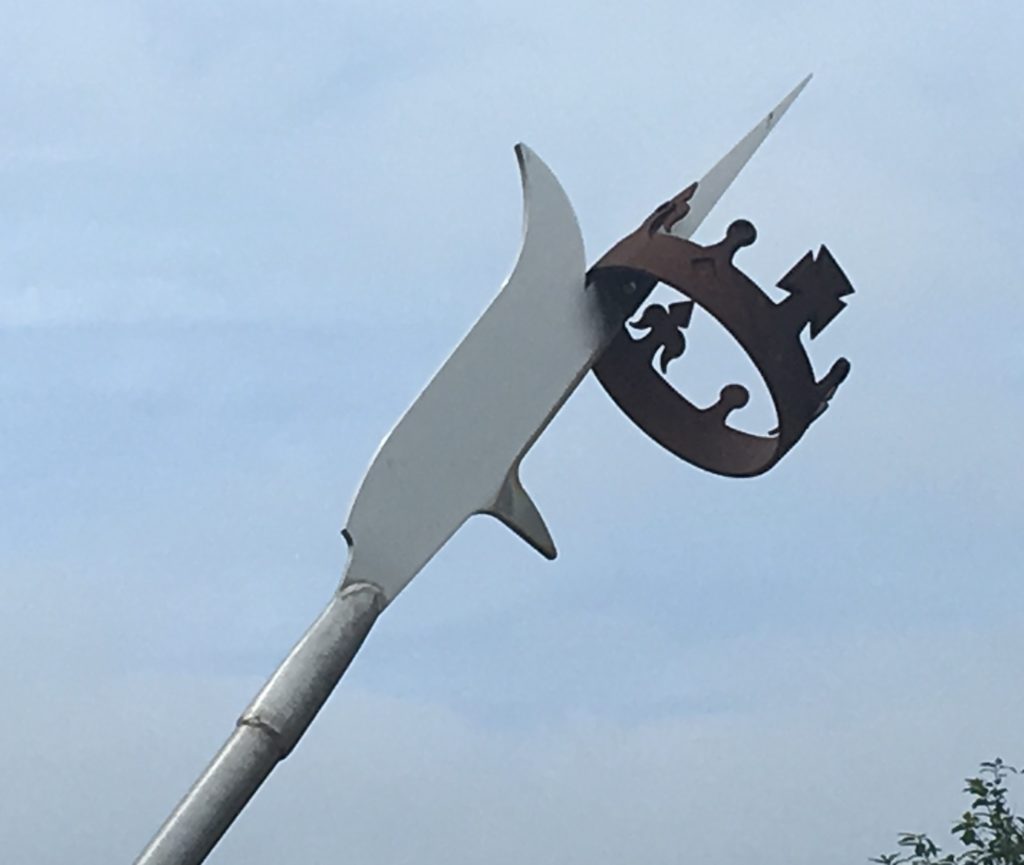 Records from both sides state that Richard fought "valiantly" to the end. No cry for a horse. But was offered a horse that he refused.
Interestingly, the guide at the Bosworth Heritage site, told us he had to sign a contract that he wouldn't choose a side (Henry VII or Richard III) when telling the story.
York
The North Remembers. York loved Richard. The white rose of York was everywhere in the city.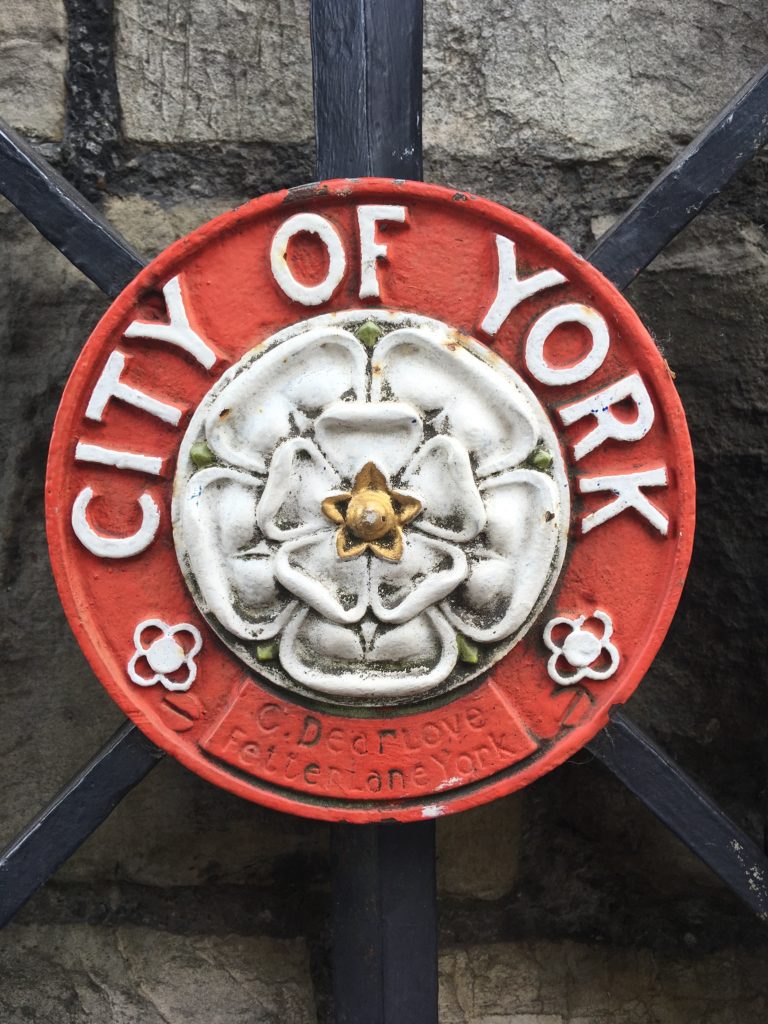 At Mickelgate Bar, a model of Richard Duke of York's head with a paper crown sits on a pike. Queen Margaret had York's head chopped off and placed atop of the gates of York with the paper crown to mock his claim to the throne. As Shakespeare put it:  "Off with his head, and set it on York gates; So York may overlook the town of York."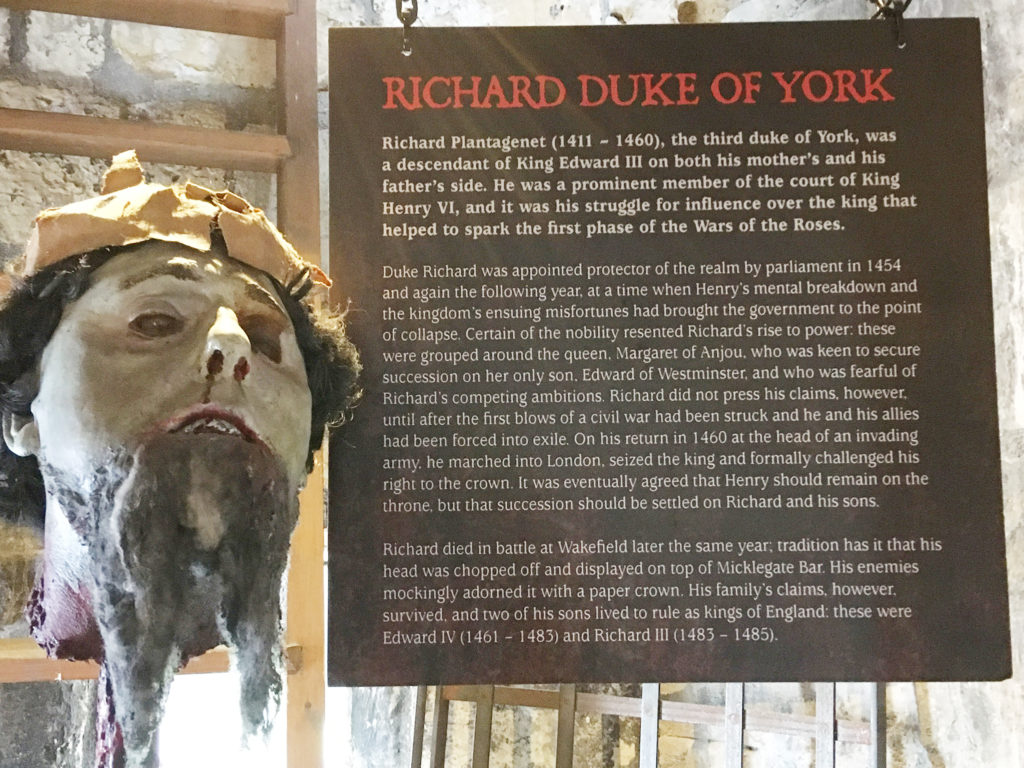 Interesting that to this day there's a display of the horror Margaret had done to York.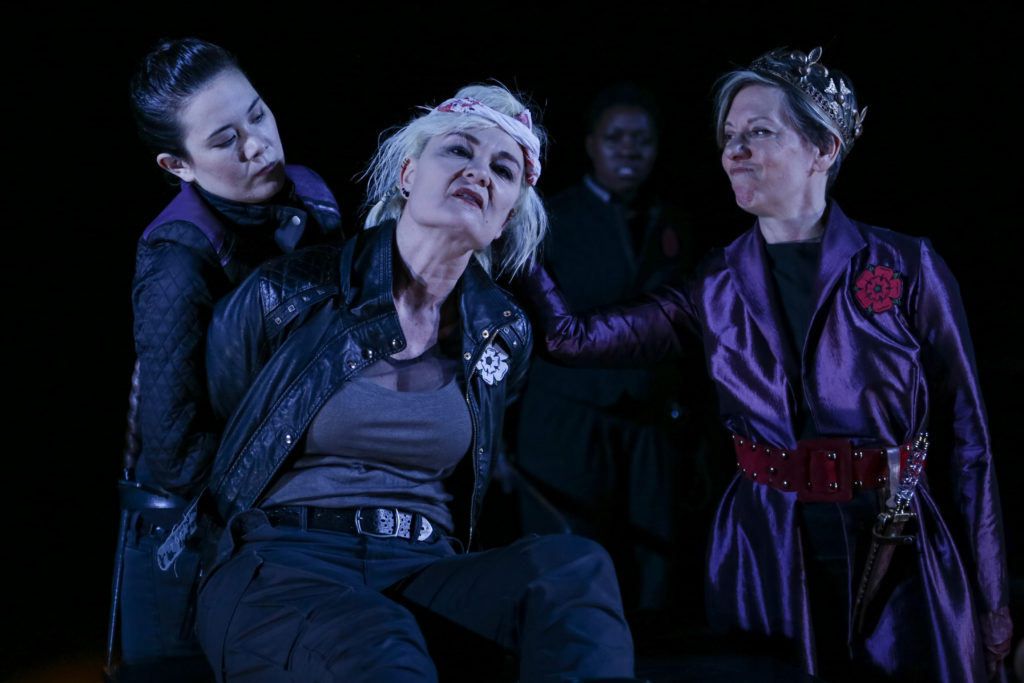 Richard III and Anne married in 1472 a year after Prince Edward died. They often visited York. They had one son, Edward, who died at age 11. Anne died one year after her son's death in 1484 from "a long illness." Noted at York museum: "King Richard III's popularity in York was such that Henry VII's emissary was afraid to enter the city."
What to Believe
After the research, he's even more fascinating to me. Where you are in England determines the story you are told. While this isn't quite the story Shakespeare tells, it helps to think about an England constantly changing sides. Yorks/Lancasters vying for the throne. Who could you trust? Richard would have been 8 years old when his father was killed in the Battle of Wakefield. He would know Margaret displayed his father's head and had his brother Rutland killed. His father-figure Warwick and his own brother, George, betrayed his family. His brother, the King, married commoner Elizabeth Woodville and granted titles and lands to her family instead of the gentry. His life was filled with tragedy. Fraught with conflict. With betrayals. Was he an evil tyrant? Was he just as bad or good as all the other kings? Was he an easy target because he looked differently?
What is the story to believe?