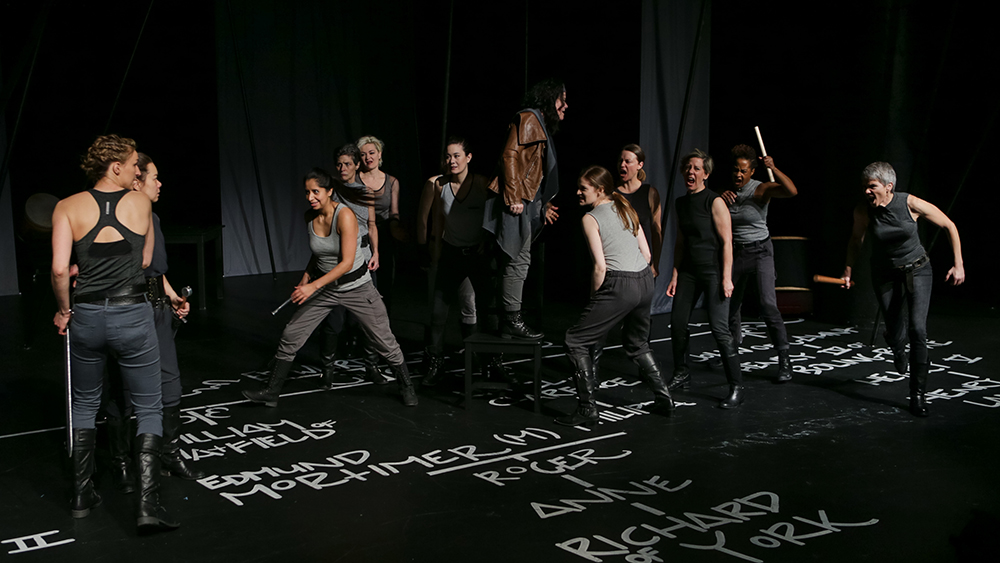 After an injury during technical rehearsals, actress Suzanne Bouchard had to drop out of Bring Down the House. After surgery to repair a torn Achilles tendon and with the okay of her doctor, Bouchard returns to the role of Humphrey in Bring Down the House Part 1 and will finish out the run of the production through closing on March 12.
"All of us were heartbroken when we found out the severity of Suzanne's injury," said Artistic Director George Mount. "We made a flurry of decisions in order to keep the show on track for opening, but held out hope that Suzanne might be able to return to the role since we've got long run for this epic show."
Director Rosa Joshi offered Bouchard the opportunity to return to the role of Humphrey if her doctor gave her clearance to do so. Staging adjustments have been made to accommodate Bouchard's mobility challenges and acknowledge her injury.
"We are so grateful to Marianne Owen and Meg McLynn for stepping into the show on such short notice to cover for Suzanne," said Mount. "It's really a testament to the depth and breadth of talent in our city that we have such great artists that have the ability to step up to this kind of challenge." Owen had her last performance in the role of Humphrey on Sunday, February 19. For Bring Down the House Part 2, McLynn will continue in the roles of Old Clifford and King of France, parts previously covered by Bouchard, for the remainder of the run.