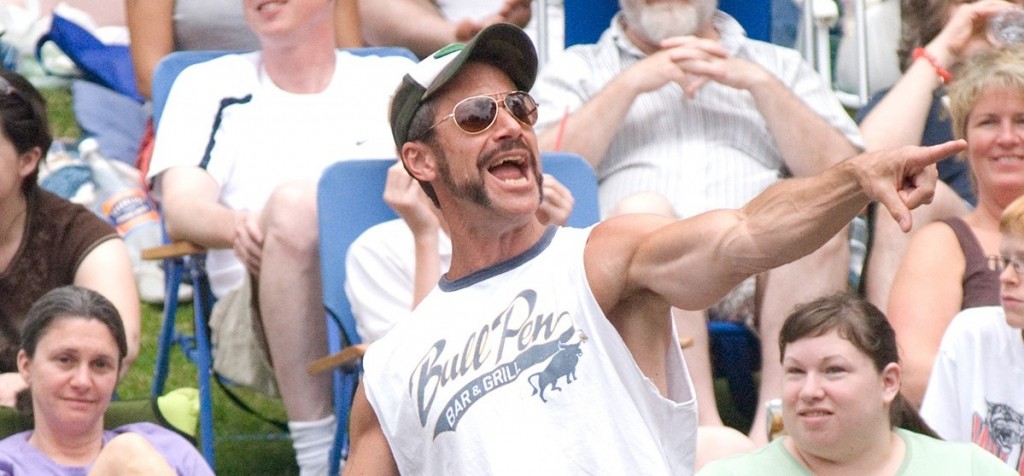 If you're in the men's dressing room at Seattle Shakespeare Company, you'll know which place by the mirror is David Quicksall's since it'll have a GI Joe lunchbox nearby. "I was a furious GI Joe player when I was a kid," said Quicksall who plays Don Armado in Love's Labour's Lost and will reprise his role as Petruchio in our remount of The Taming of Shrew. "This is back when we had the 11 inch figures, not the little plastic dudes. The big guys with the Kung Fu grip and realistic hair. Every year I would get a new GI Joe because I would just play the hell out of them.  And sometimes they would end up being dismembered or whatever. So anyway, one time I found a GI Joe lunchbox in the store and I had to have it. I don't know why, I just did.  And it's not a lunch pail I had when I was a kid, I bought it as an adult. And so I use it as my makeup kit…my little GI Joe lunchbox."
Reading
Right now, I'm on the third book of the Millenium Trilogy…The Girl with the Dragon Tattoo books.  I started reading those a while back and it's my guilty pleasure right now…so I'm on The Girl Who Kicked the Hornet's Nest.  It's really pretty excellent.
Listening
My daughter, she's 11…so I'm kind of listening to what she's listening to. And she's listening to a really odd amalgam of our complete musical library. She has all of our CD's downloaded onto her computer and she plays them at random.  So what I hear around the house is a song by The Beatles and then a song that's a new age thing by Kitaro, and then I'll hear Roy Orbison. So I'm kind of listening to what I always listen to, because I have a very eclectic taste, so it's a combination of all those things. But I have to say that the cornerstone of my musical collection is The Beatles.
Watching
Well, I saw Lincoln. That was the last movie I saw. I don't get out too much to the movies. We actually watched a documentary about the auditions for the remount of A Chorus Line. It was really interesting. Watching a documentary about dancers and performers auditioning has its own resonance with us, of course. What I really appreciated was the hell that these dancers have to go through to audition for a Broadway show and the kind of paces they're put through…and I would never be able to do anything like that. But my admiration for musical theatre performers has always been pretty high.
Shakespeare Dinner Party
I would have to invite Armado. I would love to have him at the dinner. I think somebody like Bottom…I would love to hang out with Bottom. I think he's such a great guy.  And I would have to throw Macbeth in there as well.  I think that would be a very interesting dinner party.  I find Macbeth's imagination really interesting…he's a very imaginative guy.  Granted, his imagination is very twisted and dark, but so is mine. So I think he and I could chat quite a bit about the power of…the dark. (laughs)