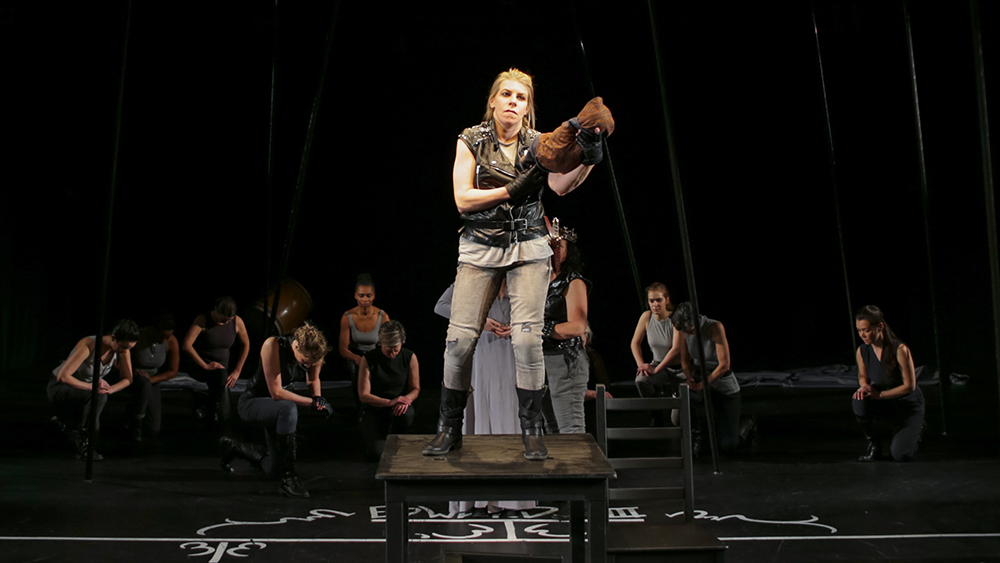 After the success of the epic, two-part production of Bring Down the House this past winter, Seattle Shakespeare Company and upstart crow collective have decided to continue to follow the story of the Yorks and Lancasters through to the end with a co-production of Shakespeare's Richard III during Seattle Shakespeare Company's 2018-2019 season.
Director Rosa Joshi will return to direct Richard III which may feature some Bring Down the House cast members continuing their character's stories.
"Bring Down the House was such a monumental event and a thrill to watch unfold," said Seattle Shakespeare Company Artistic Director George Mount. "Each part was gripping, edge-of-your-seat theatre that just left you wanting more. There was such momentum and drive in the telling of it that left us with an almost cliffhanger ending as Sarah Harlett's Richard begins his ascension. How could we not keep the story going with this incredibly talented team? I'm excited to partner with upstart crow again to bring this story to its inevitable conclusion."
"We're thrilled to continue the saga begun with the Henry VI plays," said director Rosa Joshi. "We'll workshop early ideas for Richard III in August 2017 with a small group of artists. We can't wait to immerse ourselves in the troubled psyche of the masterful deceiver on England's throne, and the turbulent fallout of the War of the  Roses."
Richard III was Seattle Shakespeare Company's very first production in August of 1991.  The company has produced the play 4 other times in its 26-year history.
Beginning where the Henry VI trilogy ends, Richard III completes Shakespeare's cycle of plays covering the War of the Roses and warring factions of the royal houses of York and Lancaster. Tempted by the lure of power, the brutal Richard hungers for the crown of England. Through lies, bloodshed, and seduction he crowns himself king then has to combat and connive to keep his throne from those who wish to topple him.
Richard III will be part of Seattle Shakespeare Company's 2018-2019 season. Details about specific dates and locations will be announced at a later date.
Subscription ticket packages for Seattle Shakespeare Company's 2017-2018 season are now on sale.