Do you know your Yorks from your Lancasters? We're not saying you need to bone up on all of English history for Bring Down the House, but we've found some really pleasurable ways to go about it. Take the weekend for a little binge watching or reading before coming to Bring Down the House, and you'll be able to impress your friends with your royal knowledge.
Read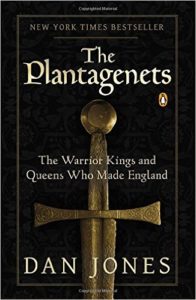 The Plantagenets: The Warrior Kings and Queens Who Made England by Dan Jones
Dan Jones makes history feel like fiction.  He delves into the personalities of the monarchs and their court to create vibrant tales about the medieval dynasty that ruled England for over 300 years. Filled with vivid characters (Henry II, Eleanor of Aquitaine, Richard the Lionheart) and key events (creation of the Magna Carta, the Holy Land Crusades, the Black Death), the Plantagenet rule forged the first national identity for England.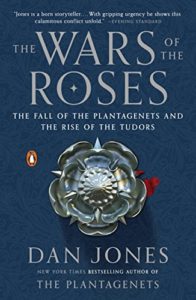 The Wars of the Roses: The Fall of the Plantagenets and the Rise of the Tudors by Dan Jones
The mighty Plantagenet family's dominance of the English throne got ripped apart in the Wars of the Roses. Discover the real stories that inspired Shakespeare to chronicle the epic sweep history in his plays. Delight in the backstories for characters portrayed in Bring Down the House and see how almost everyone was related either through marriage or blood.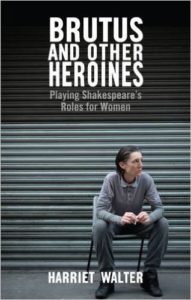 Brutus and Other Heroines: Playing Shakespeare's Roles for Women by Harriet Walter
When acclaimed British actress Harriet Walter found herself having run dry of Shakespeare's parts for women, she turned to the male characters. And with them, a whole new world of possibility opened up to her. Discover Walter's view on playing parts traditionally played by men as well as an account of her career on the stage.
Watch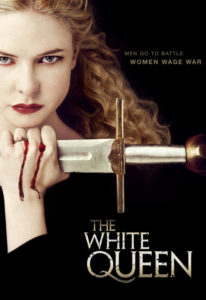 The White Queen
This lush television series based upon the popular novels by Philippa Gregory tells the events of the Wars of the Roses from the female perspective.  The women behind the throne were power players in their own right. Elizabeth Woodville, Margaret Beaufort and Anne Neville, mothers and wives to kings, play the royal game perhaps even better than the men.
All 10 episodes are available on: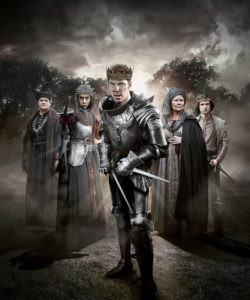 The Hollow Crown: The Wars of the Roses
If you act fast, you can still catch this epic series on PBS online. These glorious television adaptions of Shakespeare's plays open up the stories of the English crown in lovely detail.  And they feature some of greatest British actors of our day.
Listen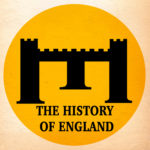 The History of England podcast
Dive deep into English history while you're cooking dinner or commuting. This charming podcast is full of illuminating tidbits about the people and places that make up English history.  You'll have to do a bit of scouting about to go directly to the time of the Wars of the Roses, but it's worth it.
Game
Reigns
If you were a fan of choose-your-own-adventure books or just wanted to get the feeling for all that king has to deal with (peasant uprising, crumbling castles, placating the clergy, fighting battles), then this is the game to spend some time with. It's quick and fun (and funny!)
Get it on: