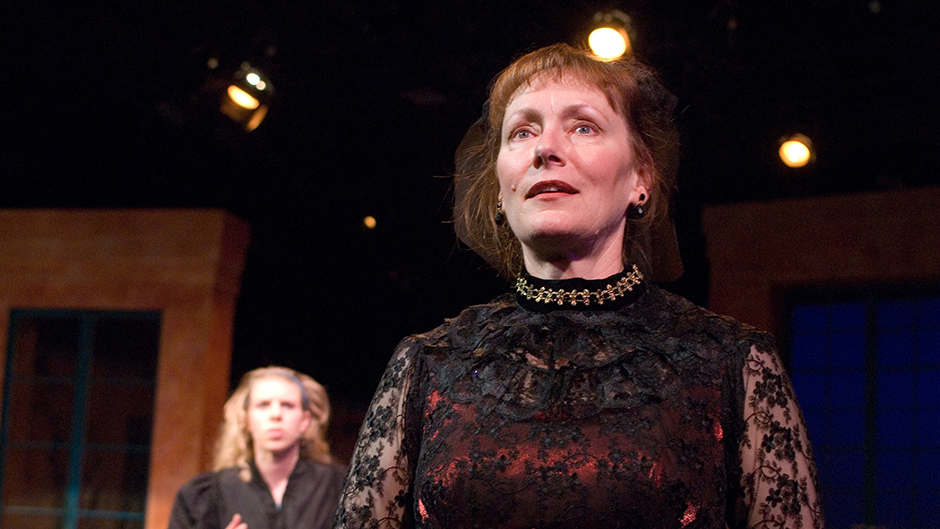 Over the weekend at a technical rehearsal for Seattle Shakespeare Company's production of Bring Down the House, actress Suzanne Bouchard sustained an injury during fight call.
Actress Marianne Owen will go on in the role of Humphrey in Bring Down the House Part 1 as Ms. Bouchard's understudy.
Actress Meg McLynn will replace Ms. Bouchard in the roles of Old Clifford and King of France in Bring Down the House Part 2.
Seattle Shakespeare Company's hope is that Ms. Bouchard will be able to return to the production and the role of Humphrey sometime during the run of Bring Down the House. The theatre and her cast mates wish her a safe and swift recovery.
Seattle Shakespeare Company is thrilled to welcome Marianne Owen and Meg McLynn to Bring Down the House. Ms. Owen last appeared with Seattle Shakespeare Company in 2008 as the Countess of Rousillon in All's Well That Ends Well.
Over her 30 year career in Seattle, Ms. Owen has performed in many shows at ACT Theatre, Seattle Repertory Theatre, The 5th Avenue Theatre, Seattle  Children's Theatre, Empty Space Theatre, Village Theatre, and Intiman. A founding member of the American Repertory Theatre Company, she has also worked at The Public Theatre in New York, Arizona Theatre Company, La Jolla Playhouse, Repertory Theatre of St. Louis, Playwrights' Horizons, Guthrie Theatre, Goodman Theatre, George St. Playhouse, and toured nationally in The Real Thing (directed by Mike Nichols). She earned an M.F.A. from Yale School of Drama and is also a weaver and fiber artist.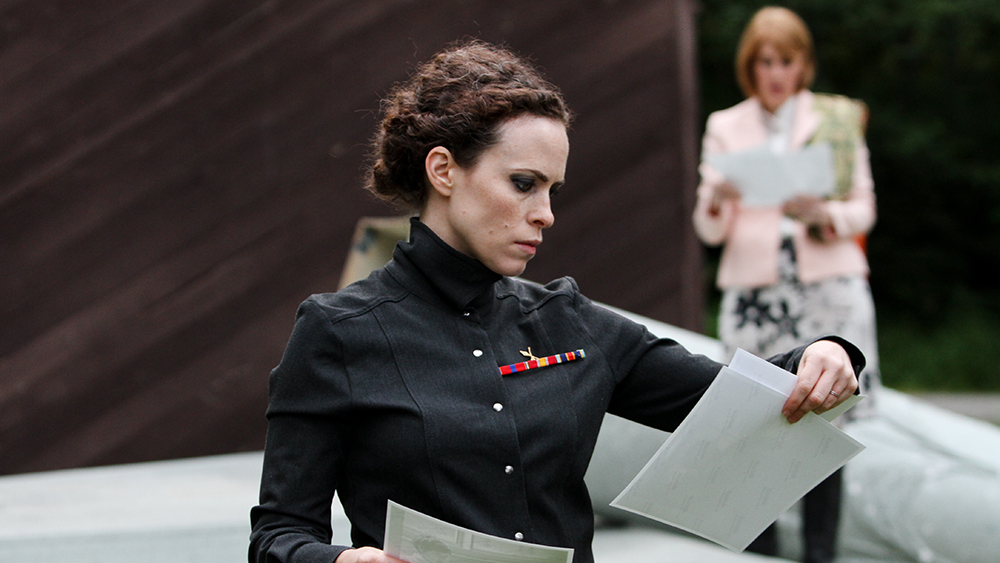 Meg McLynn appeared in Seattle Shakespeare Company's Wooden O productions of The Tempest in 2013 and, coincidentally, an all-female production of Julius Caesar in 2014.
A singer as well as an actress, Ms. McLynn has performed with Book-It Repertory Theatre, Seattle Symphony, ArtsWest, Seattle Opera, On the Boards, Washington Ensemble Theatre, Theatre22, STAGEright, Centerstage, New City Theatre, Tacoma Actor's Guild, Consolidated Works, Theater Schmeater, Theatre Off Jackson and Seattle Public Theatre. As a concert soloist, she performs the songbooks of Patsy Cline, Judy Garland, and Carly Simon with Purple Phoenix Productions, and she has been an Anthem Singer for the Seattle Seahawks.
Seattle Shakespeare Company has canceled the Pay What You Will performances of Bring Down the House on January 25 and February 1, 2017 in order to accommodate rehearsals for Ms. Owen.
Bring Down the House is an all-female, two-part adaptation of Shakespeare's Henry VI trilogy that runs through March 12, 2017 at the Center Theatre.  From battlefield betrayals to royal court deceptions, Bring Down the House focuses on the scheming noble families of the houses of York and Lancaster as they jockey over who will wear the crown of England.