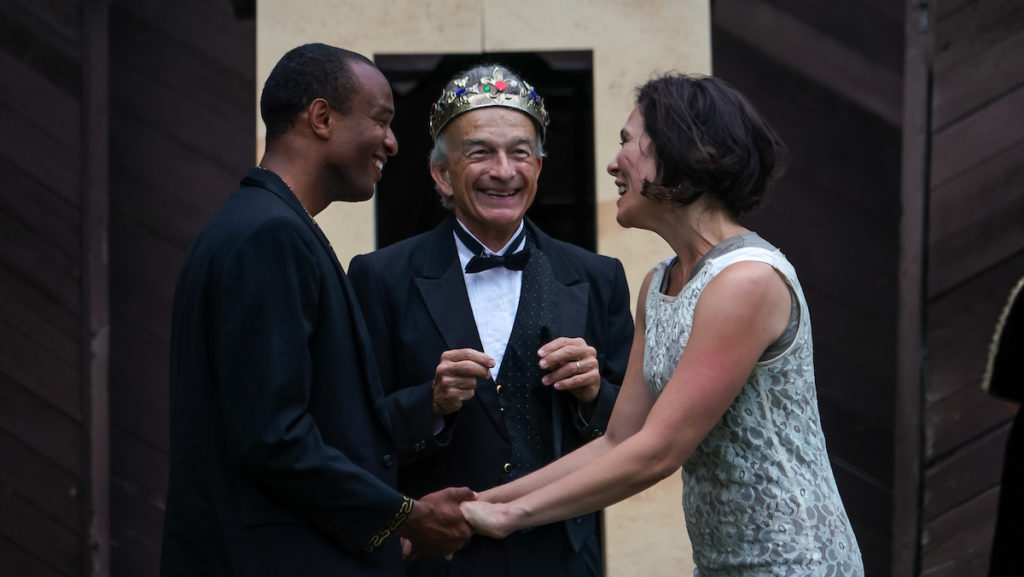 This summer Seattle Shakespeare Company will celebrate 25 years of bringing free Shakespeare to our region's parks with productions of King Lear and The Merry Wives of Windsor. Both shows will start performances on July 12 and will perform in 12 different park venues through August 12.
"The summer Wooden O shows started with some friends and a dream to bring free Shakespeare to our community," said Artistic Director George Mount who founded Wooden O.  "We knew at the time it was ambitious, and we weren't sure how it would go, or how far we could take it. To last for 25 years, to perform in so many cities, and become such a beloved summer tradition for so many people is an accomplishment that still takes my breath away. It's a humbling moment and a testament to the artists who bring these works to life and to the audiences who continue to find value and enjoyment in what we do."
Mount will direct King Lear which will feature local actor David Pichette in the title role. It is the company's first outdoor production of King Lear. Corey McDaniel, the artistic director of Theatre22 will stage The Merry Wives of Windor set in the swinging 1960s of London. Tickets to Wooden O performances are free and open to the public, but donations are encouraged after the show.
King Lear
An aging monarch's last act could destroy his kingdom. After ruling for many years, Lear decides to divide his lands and wealth between his daughters.  Underestimating their love and loyalty, Lear finds everything that defined him as a king ripped from his hands. Only after wandering purposeless and tossed about in a storm of pain and madness, the once mighty ruler begins to discover his own humanity.
The Merry Wives of Windsor
On the make in the sleepy suburb of Windsor, the fat knight John Falstaff hopes to score a pretty penny by seducing two of the town's wealthy wives, Mistress Page and Mistress Ford. But it's the women who know how to play the game better. They soon orchestrate a scheme to scam the scammer.  A warm-hearted and antic romp with some of Shakespeare's most clever and comic characters.