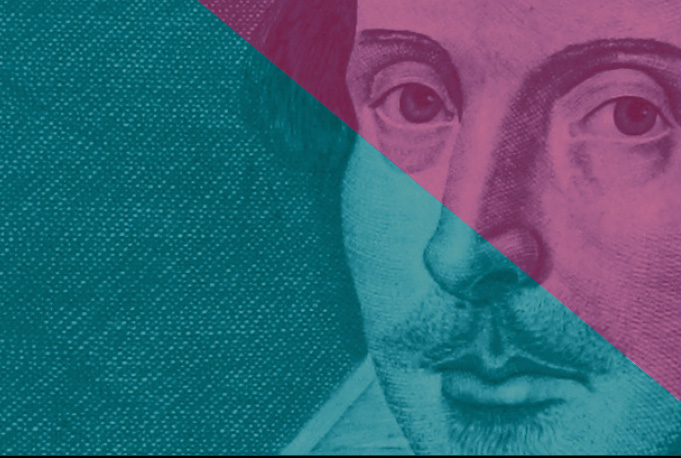 The Seattle Public Library will host First Folio! The Book that Gave Us Shakespeare, on tour from the Folger Shakespeare Library, a national traveling exhibit of William Shakespeare's First Folio, considered one of the world's most treasured books. The Seattle Public Library is the only location in the state of Washington to host the exhibit.
The First Folio will be on display from March 21 to April 17 during regular hours at the Central Library, 1000 Fourth Ave., Level 8 Gallery.
Visitors to the exhibit will come face-to-face with the original 1623 First Folio, the first collected edition of Shakespeare's plays, published seven years after his death by two fellow actors. The First Folio compiles 36 plays, 18 of which would otherwise have been lost, including Macbeth, Julius Caesar, Twelfth Night, The Tempest, Antony and Cleopatra, The Comedy of Errors and As You Like It.
A free ticket is required for entry to the exhibit on level 8. Reserve up to 2 tickets per order. Timed admission runs every 30 minutes, and a limited number of drop-in tickets will be available at Central Library each day.
The Meadow
Visit "The Meadow" in the Living Room on Level 3 of Central Library during the exhibit for unique Shakespeare programming and interactive activities. Visit their calendar for a full listing of programs.
Community Day
March 26, 2016, 11 a.m. – 4 p.m.
Join the Library for a family-friendly celebration of First Folio: The Book That Gave Us Shakespeare. Enjoy live performances, great music, art-making and more.
Educator Workshop
April 2, 2016, 9:30 a.m. – 4 p.m.
Educators are invited to a free workshop on using Shakespeare to connect with 21st century youth, focusing on cultural competency, storytelling & language arts. Registration is required.
Film Series
There will be screening adaptations and interpretations of Shakespeare's works at many of the branches throughout the exhibit.
---
Local Partners
Seattle Shakespeare Company is proud to partner with the Seattle Public Library and the following community partners to offer relevant programming in support of this exhibit:
Young Shakespeare Workshop
The English Speaking Union – Seattle Branch
University of Washington – English Department
Scarecrow Video