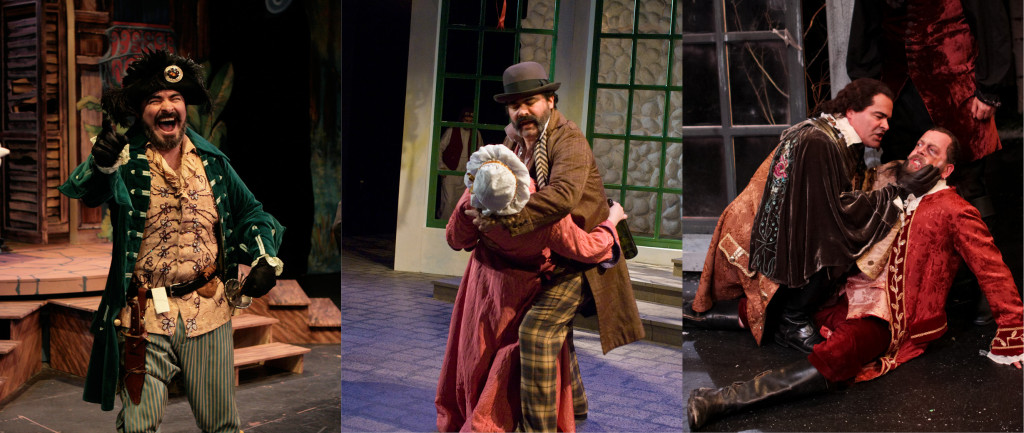 Ray Gonzalez made his professional acting debut in Seattle Shakespeare Company's 1997 production of "Richard III," and later went on to appear in more than 20 Seattle Shakespeare Company and Wooden O productions. He's begun a new adventure as a real estate broker with Real Living Northwest, Realtors, and he's come up with an innovative way to give back to the place that gave him his start in theatre.
"Seattle Shakespeare Company is like family to me and I'm so honored and excited to have the opportunity to give back to such a great company," said Gonzalez. Ray is offering his real estate services to Seattle Shakespeare Company fans (as well as their family and friends), and will donate 10% of any commission earned on the sale to Seattle Shakespeare Company. "After all these years in the theatre, I found it very hard to just walk away," said Gonzalez. "I wanted to find a way to stay involved and lend my support."
Gonzalez hopes to generate at least $5000 in donations the first year, so if you are considering buying or selling a home, this is a great time to contact Ray and find out more about his services and how you can be a part of this opportunity. "I'm so grateful to John Bradshaw, the managing director of Seattle Shakespeare Company, for partnering with me in my vision to support this great company. It's my way of staying involved and giving back to a community that has given so much to me."
We're thrilled to partner with Ray on this opportunity and do hope that you'll think of him (and us!) if you're in need of real estate services.  Contact Ray at 206-234-8726 (cell) or 888-391-9338.
[symple_button color="red" url="http://www.realliving.com/Ray.Gonzalez" title="Contact Ray Gonzalez" target="blank" border_radius=""]Contact Ray Gonzalez[/symple_button]