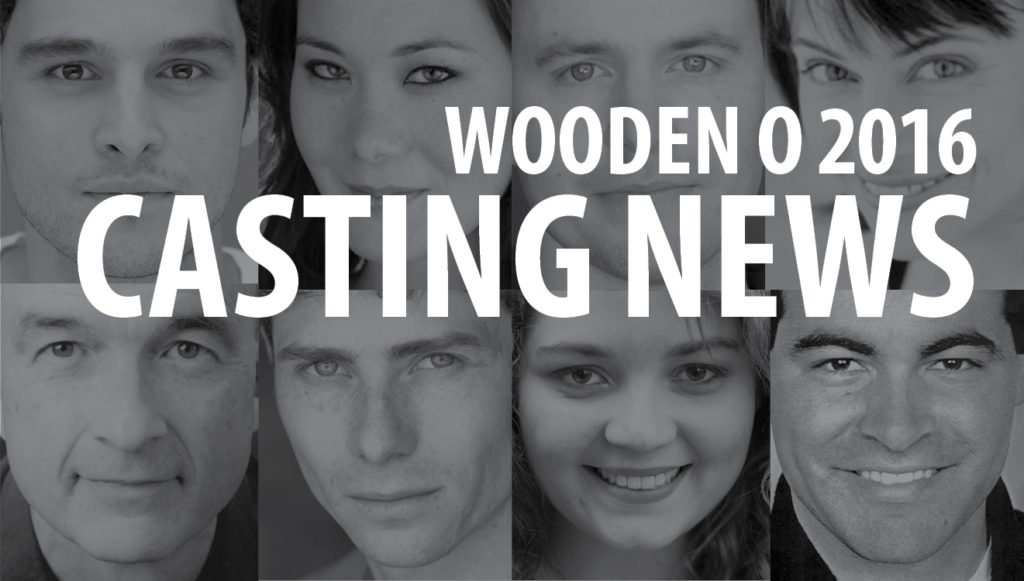 Are you counting down the days until summer?  We are! And we can't wait for these two great casts to join us for our Wooden O productions of Hamlet and Love's Labour's Lost.
Artistic Director George Mount will stage Hamlet and will feature Conner Neddersen as Hamlet, Ray Gonzalez as Claudius, Jim Gall as the Ghost, and Meme Garcia as Ophelia. Neddersen appeared last summer as Prince Hal in Henry IV part 1. Gonzalez last appeared as Duke Frederick in As You Like It (2012). Gall returns after having played in Mother Courage and Her Children and Titus Andronicus. Garcia previously joined us on stage for Measure for Measure.
Mary Machala, who staged our Wooden O production of The Winter's Tale in 2012, will direct Love's Labour's Lost. The production will feature Seattle Shakespeare Company newcomer Aaron Cammack as Berowne, Keiko Green as Rosaline, Jason Marr as the King of Navarre, Betsy Schwartz as the Princess, and David Pichette as Don Armado. Green returns to Seattle Shakespeare Company after having appeared in last year's Othello as Bianca. Jason Marr pulled double duty with Gall on Mother Courage and Her Children and Titus Andronicus. Betsy Schwartz was last on our stage in A Doll's House as Mrs. Linde. David Pichette returns having last appeared as Jacques in As You Like It (2012).
The full cast for Hamlet includes: Meghan Dolbey (Player Queen), Amy Fleetwood (Gertrude), Jim Gall (Player King/Gravedigger/Ghost), Meme Garcia (Ophelia), Ray Gonzalez (Claudius), Trevor Young Marston (Laertes), Rafael Molina (Rosencrantz), Conner Neddersen (Hamlet), Arjun Pande (Horatio), David Quicksall* (Polonius), Kayla Walker (Guildenstern), Dylan Zucati (Marcellus).
The Love's Labour's Lost full cast includes: Aaron Cammack (Berowne), Anthony Duckett (Sir Nathaniel), Ben McFadden (Dumaine), Betsy Schwartz (Princess), Brandon Felker (Dull), Chris Shea (Costard), Courtney Bennett (Maria), David Pichette (Don Armado), Emily Wright (Jaquenetta), Harry Todd Jamieson (Boyet), Imogen Love (Holofurnia), Jason Marr (King of Navarre), Keiko Green (Rosaline), Marco Voli (Longaville), Nathan Wornian (Moth), Porscha Shaw (Katharine).