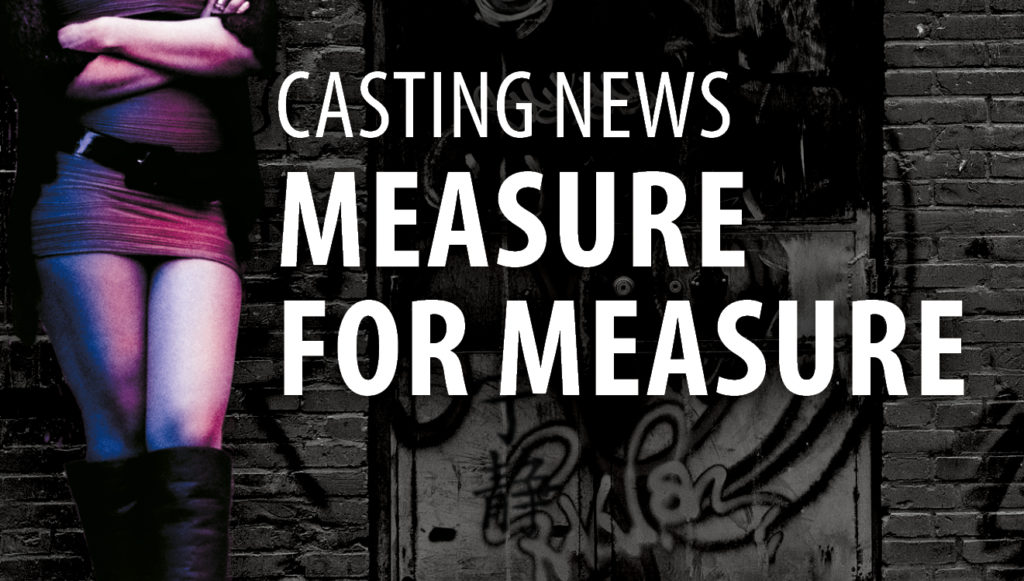 Casting is nearly complete for "Measure for Measure" and the company nearly reflects the demographics of the city of Seattle. "'Measure for Measure' is Shakespeare's most urban play," said director Desdemona Chiang. "It is a play about a city. Every single scene takes place in a public place…an office, the court, a street, a brothel, a church.  There are no bedrooms here. No homes here. No one's garden. It's an urban clustered, dirty, disgusting city." For Chiang it was important that the casting reflect a contemporary urban population as her vision for Vienna in "Measure for Measure" is a global city where the old world and new world collide.
"Measure for Measure" includes several artists who have appeared on our stage over the years, as well as many who will make their Seattle Shakespeare Company debut. Cindy Im and Bradford Farwell will play the roles of Isabella and Angelo. This will be Im's first production with SSC and Farwell appeared in 2011's chamber "Cymbeline." David Anthony Lewis, who appeared in "Henry IV" in 2008, returns to play the Duke.
Also returning are Scott Ward Abernethy ("The Two Gentlemen of Verona" Wooden 0, 2014) as Pompey, Marcel Davis ("Henry V," 2010) as Provost, Tim Gouran ("Much Ado About Nothing" Wooden O, 2010) as Lucio, Harry Todd Jamieson ("Twelfth Night" Wooden O, 2012) as Elbow, Carter Rodriquez ("Macbeth" Wooden O, 2011) Abhorsen, Terri Weagant ("Julius Caesar" Wooden O, 2014) in the ensemble, and Jake Ynzunza ("As You Like It," 2012) as Barnadine.
Also joining Seattle Shakespeare Company for the first time are Adam Canne and Meme Garcia-Cosgrove in the ensemble, Sylvester Kamara as Escalus, Aishe Keita Marianna, Shellie Shulkin as Mistress Overdone, and Ayo Tushinde as Juliet.
"Measure for Measure" starts performances January 6, 2015.