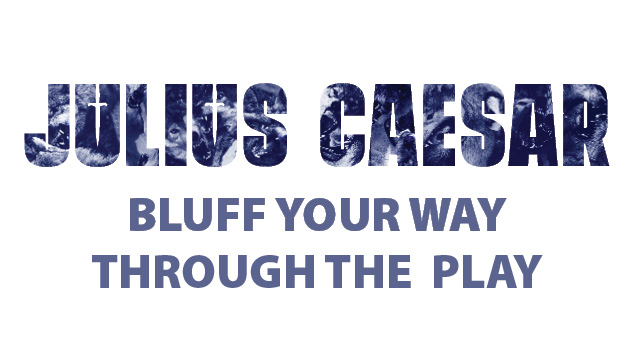 The most Roman of Shakespeare's Roman plays, Julius Caesar is a ghost story, a murder mystery, and a political thriller all wrapped up in a taut package of 16 scenes. Studying the play in school is different than seeing it live.  We've dug up some juicy morsels about the play that you may not have learned in the classroom.
Name Your Price?
While sailing, Caesar's ship was hijacked by pirates off the southwestern coast of Asia Minor. When his captors named a ransom price for his release, Caesar was insulted by the number. He insisted that a greater sum be demanded. Eventually, the higher figure was raised and Caesar was freed.
A Steamy, Dreamy Failure
The first Broadway production of the show in over fifty years starred Denzel Washington as Brutus. The critics gave it generally poor reviews, but the show was a sell-out because of Washington's popularity.
Roman Time Tripping
Shakespeare wasn't such a stickler for historical accuracy. Clocks get mentioned in Julius Caesar even though the characters are from 45 B.C.
Art Imitates Life
At the time Shakespeare wrote Julius Caesar, citizens of England were likely to mark the parallel connection of Rome's transition from a republic to an empire within the play to the Elizabethan era's transition toward heavily consolidated monarchical powers.
First at The Globe, Now Around the Globe!
Scholars believe that The Tragedy of Julius Caesar was the first play performed in the Globe Theater, which was built solely to accommodate Shakespeare's ever-increasing success in the theatre industry.
Beware!
If you watch closely, this play is loaded with foreshadowing and omens as they pertain to Caesar's life and even reveal his fate, though you have probably already guessed what that might be!
The Rite to be Naked
Julius Caesar starts with a celebration feast called Lupercalia. This ancient annual Roman festival was observed on February 15. In order to ward off evil spirits and purify the city, citizens made animal sacrifices and ran nearly naked through the streets with the hope of encouraging health and fertility.
Talk About Drama!
The infamous John Wilkes Booth, assassin of Abraham Lincoln, performed in a production of Julius Caesar in 1864 in New York City. He played the role of Mark Antony. Some scholars speculate that Booth's role in the show played a part in motivating Lincoln's assassination as Booth may have identified with Brutus.
Rebel Blood
Brutus claimed ancestry from another famous figure in Rome's political history? According to legend Lucius Junius Brutus, the commander of the king's bodyguards, led a revolt that exiled Rome's last tyrannical monarch and helped found the Republic. Cassius reminds Brutus of this legacy in Act 1, scene 2.
A Valiant Life
Nelson Mandela survived his imprisonment with the help a secret copy of Shakespeare's works. Known as the Robben Island bible, it passed from inmate to inmate. Mandela signed his name in the book next to a passage from Julius Caesar: "Cowards die many times before their deaths/The valiant never taste of death but once."