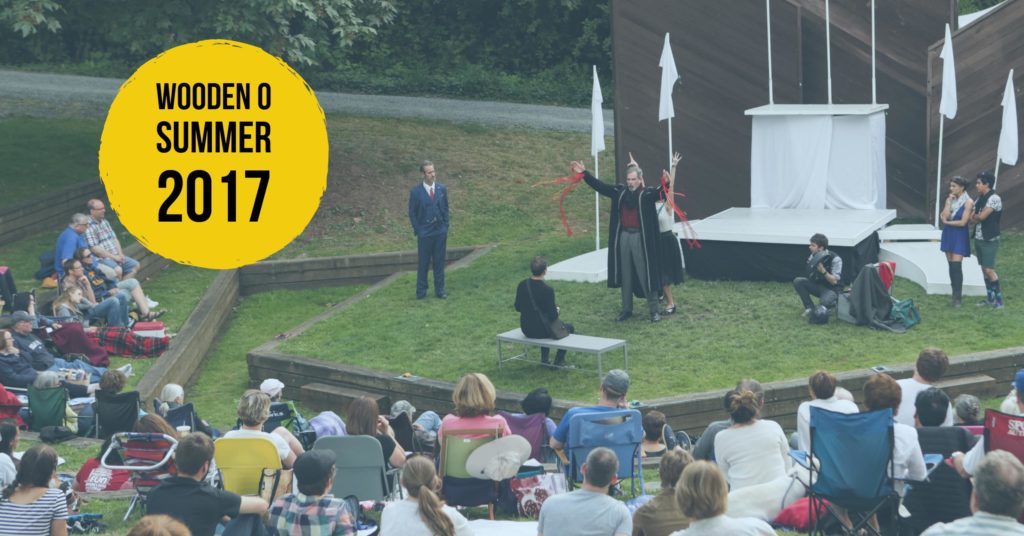 With spring just around the corner, it means the summer isn't too far behind. And with summer comes free Shakespeare in the parks. Seattle Shakespeare Company's free Wooden O productions for summer 2017 will be Much Ado About Nothing and Pericles. Both shows will start performances on July 6 and will perform in park venues throughout the region through August 6.  The full schedule of venues, dates, and performance times is located on the calendar page of our website.
"Love and adventure is what we'll have in the parks this summer," said Artistic Director George Mount. "I'm happy to welcome back two fine directors to take us on the journey. I know that I'm really looking forward to some sun and Shakespeare this summer with friends."
Jon Kretzu who staged Seattle Shakespeare Company recent indoor productions of Twelfth Night and Love's Labour's Lost will direct Much Ado About Nothing. Annie Lareau, who directed As You Like It in the parks in 2015 will direct the company's first outdoor production of Pericles.
Shakespeare's screwball comedy features the bantering of two of his cleverest characters. For Beatrice and Benedick love is a game of wits played with guarded hearts. Yet everyone can see they're meant for each other. Newly engaged Hero and Claudio conspire to trick the pair into admitting their affections and falling for each other. But schemes are afoot to ruin everyone's happiness through dire accusations. Will love win out in the end?
Set sail on the high seas for a summer adventure. Prince Pericles romances maidens, gets chased from port to port, finds his true love, and then loses her and his infant daughter in the storm-tossed sea. With only the stars and his heart as a guide, Pericles charts one man's epic lifetime voyage to reunite with the family he thought he had lost forever.