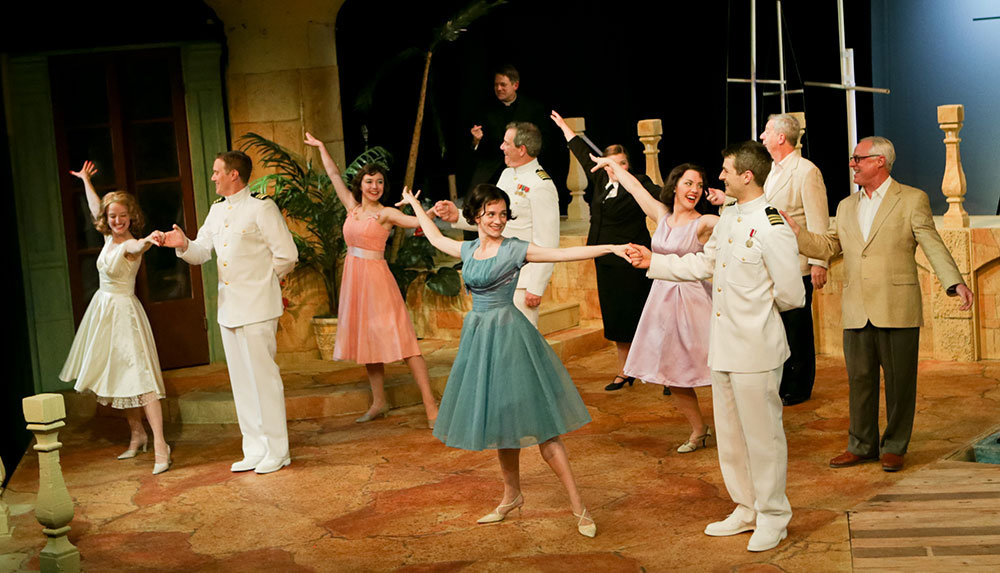 After closing out the financial records for Seattle Shakespeare Company's 2013-2014 season, Managing Director John Bradshaw announced that the company ended the year in the black with revenues of $1.6 million, a record high for the company.  This is the 13th straight year that the company has ended the year with a positive fund balance.
"In a year when we thought we would be pulling back due to a loss of one production at the Cornish Playhouse, it actually turned into a banner year," said Managing Director John Bradshaw.
Performances of its indoor productions – Much Ado About Nothing, Richard II, The Importance of Being Earnest, and King Lear – at two different venues – played to 76% of capacity, a 5% increase in attendance from the previous season which also had a larger capacity. The Importance of Being Earnest played to 99% of capacity and was sold-out for the majority of the run.
Seattle Shakespeare Company renewed its partnership with Shakespeare Walla Walla and transferred its productions of Richard II and The Importance of Being Earnest to the Gesa Powerhouse Theatre in Walla Walla for eight performances. The company also partnered with the Seattle Repertory Jazz Orchestra for a presentation of Duke Ellington's Shakespeare-inspired Such Sweet Thunder Suite in February.
The theatre's state-wide touring productions of Romeo and Juliet and Othello had 60 performances and played to more than 15,000 people across Washington State, from Spokane to Orcas Island, during its three month tour from March through May.
Attendance at its free Wooden O summer productions of The Tempest and Henry V increased by 14% from the year prior, playing to nearly 12,000 people in park venues as far north as Lynnwood, as far south as Des Moines, and as far east as Sammamish. Roughly half of the total attendance was at Luther Burbank Park on Mercer Island.
Seattle Shakespeare Company's Education programs reached more than 2800 students in their classrooms with more than two-thirds of those students experiencing multi-day residencies. The company's student matinee performances served 3,350 students from than 94 different schools and homeschools throughout the region.
At Bill's Bash, Seattle Shakespeare Company's annual gala, funds totaling $220K were raised to support the organization's programs, a record for the event.
Seattle Shakespeare Company employed 95 actors (28% AEA, 100% local) and 111 directors, designers, stage managers, artisans and technicians for its productions during the season.
"What all this says to me is that classical theatre is an important part of contemporary theatre," said Seattle Shakespeare Company's Artistic Director George Mount. "There is not only a need, but a hunger for the great stories of the past in today's world. We're so pleased to be fulfilling that need for people throughout the Seattle area and across the state."