Celebrating its 9th year of bringing Shakespeare's plays to communities across Washington Stage, Seattle Shakespeare Company is thrilled to announce the cast for its 2018 touring productions of Romeo and Juliet and a bilingual production of Twelfth Night.
Aimed at middle school and high school age students, these fun and engaging 90-minute adaptations preserve Shakespeare's language and tell the story with a small cast playing multiple roles. Returning for the second year in a row is Sophie Franco.  She will be joined by tour newcomers Jesse Calixto, Angelica Duncan, Warren Levi Haney, Lindsay Zae Summers, and Marco Voli.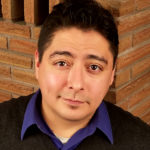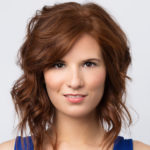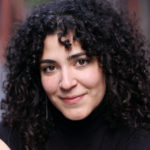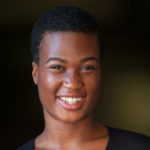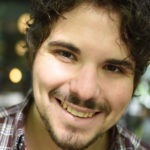 Romeo and Juliet and Twelfth Night will go on a fourteen week tour of Washington schools and theatres. Local public performances of Twelfth Night will be April 3-6, 2018 at the Center Theatre.
Tour locations include: Auburn, Bellevue, Bellingham, Cathlamet, College Place, Edgewood, Edmonds, Ephrata, Kirkland, Lake Stevens, Monroe, Mount Vernon, Pasco, Pullman, Redmond, Renton, Sammamish, Sea-Tac, Snohomish, Soap Lake, Stanwood, Tacoma, Toppenish, Wenatchee, Yakima and other communities to be announced.
In Twelfth Night love has everyone unglued in Illyria. When Viola, a castaway, disguises herself as a boy to find work as Duke Orsino's servant, she gets caught in a compromising love triangle. Meanwhile, Olivia's household cranks up their mischief making by tricking a stuffy steward into believing his mistress has fallen for him. This treasured comedy brims with wild infatuations, delightful antics, and beloved comic characters. This production will be performed in a combination of English and Spanish
The story of Romeo and Juliet is so much a part of our culture, yet many students only read the play don't have the opportunity to see a live production of it. In the midst of an historical bitter feud, passionate young love emerges. Defying their parents, Romeo and Juliet marry and plot to run away together, only to be thwarted at every turn. This classic play is a swashbuckling drama and the greatest love story ever told.
One cast will perform both plays and includes:
Twelfth Night
Warren Levi Haney (Orsino/SirAndrew), Lindsay Zae Summers (Feste/Maria/Sebastian),  Angélica Duncan-Basile (Olivia/Curio/Officer), Marco Voli (Sir Toby Belch/Sea Captain), Sophie Franco (Viola), Jesse Calixto (Malvolio/Antonio).
Romeo and Juliet
Warren Levi Haney    (Nurse/Mercutio/Prince), Lindsay Zae Summers (Juliet/Sampson), Angélica Duncan-Basile (Benvolio/Paris), Marco   Voli (Romeo/Gregory), Sophie Franco (Lady Capulet/Abram/Apothecary), Jesse Calixto (Friar/Tybalt/Peter).
Both productions will be directed by Erin Murray. The English/Spanish adaptation of Twelfth Night is by Ana Maria Campoy.