Reflections on Early Years from Wooden O's Founder and SSC Artistic Director George Mount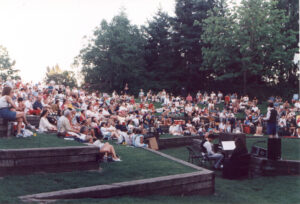 When I started Wooden O, I'd just returned to the area after years away in school. I didn't know anyone in the theater community besides the people I knew from high school and college who had stayed in Seattle. So that's who I asked to help me put on our first show, Much Ado About Nothing. With the help of a few people who answered an audition posting in the paper and some seed money from the Mercer Island Arts Council, we barnstormed Luther Burbank Park for three nights. What surprised me most about those first shows, was the moments looking out into the audience and realizing that I didn't know most of them! We weren't relying on friends and family to come see the shows. Strangers were there, enjoying themselves with their friends and family.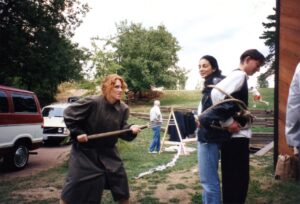 Early days of Wooden O were definitely a return to traveling players of Shakespeare's time, roaming the countryside in search of a place to perform. Not unlike we do today, we'd load all the sets, props, and costumes into the back of a pickup truck (at first my grandfather's truck, then my dad's) and rush into the park and set up, do the show, and repack the truck. There was such a DIY feel about it that one summer, the church where we rehearsed and parked the truck had it towed because they thought it belonged to some nearby construction workers parking in their lot without permission. I had to rush to get it out of impound in time for that night's rehearsal.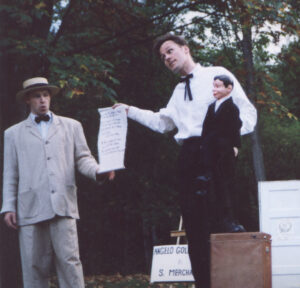 But we never wanted to skimp on the quality of the shows. The quality of the actors always impressed, and as I learned more of the community some of the actors from Seattle Shakespeare indoor shows started spending summers in the parks. We also had great collaborators in the design side. A Julius Caesar with columns that collapsed. I was once a Caliban that looked like a woodland Edward Scissorhands. Our second production, The Comedy of Errors, had vaudeville-style music set to Shakespeare's words composed specifically for that production. We didn't want people to think they weren't getting their money's worth from the free Shakespeare.
Doing a Wooden O show isn't like doing any other show. It can be its own warm up. I used to drive the pick up truck with the set to the park, and in order to get into character as Romeo, I would literally build Verona each night.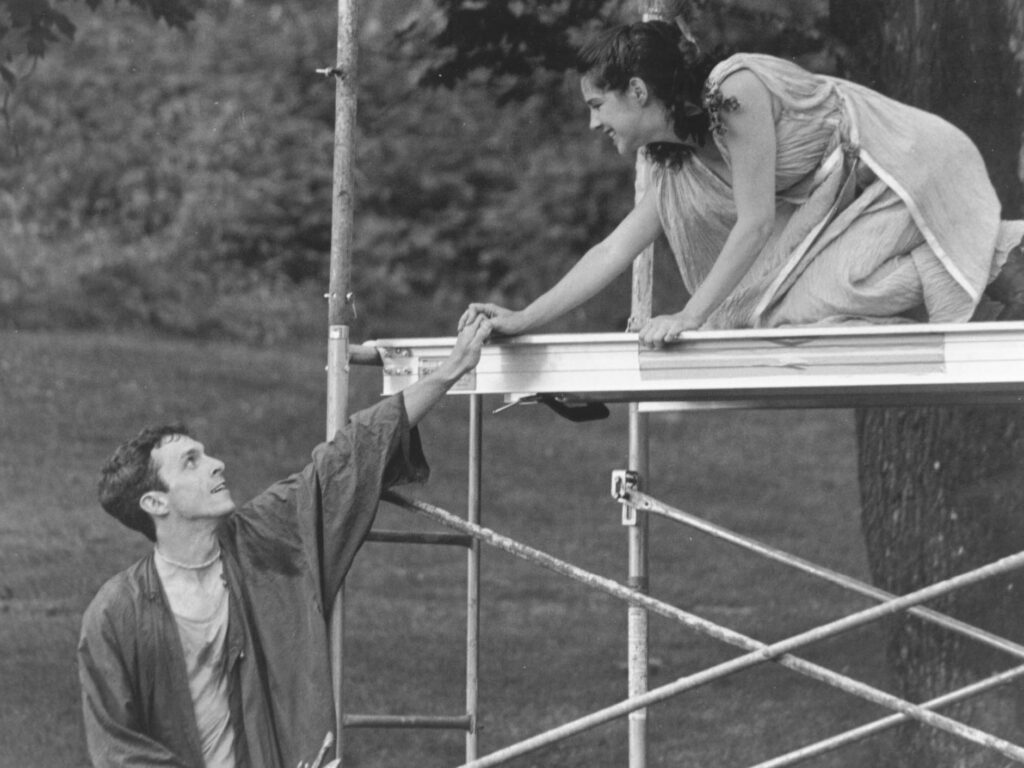 ---
Join us this summer for the 30th anniversary season of Wooden O!