Loyalty Benefits and Access
Early Access and Discounts for Our Most Loyal Fans
For the 2022 season Seattle Shakespeare Company is not offering season ticket packages for sale. All shows this season will only be available for single ticket purchase. The continuing uncertainty and variants of the virus have us very cautious. We would rather return on a show-by-show basis rather than need to refund subscription tickets should there be a cancellation. We expect to return to offering season ticket packages for future seasons.
As a loyal patron of Seattle Shakespeare Company, we are giving you advance access to seats (prior to opening sales to the public) and a 25% discount on Adult-Priced tickets for our productions this year. For the coming year, you can also purchase Parking Vouchers to the 5th Avenue Garage for when you attend the show. The number of parking vouchers available each day is limited, so purchase early.
HOW TO PURCHASE YOUR TICKETS
The easiest and best way to get tickets is to log into your account. Your early access to discounted seats will already be applied to your account at checkout when logged in.
Purchasing tickets now means that you have the best chance at getting the seats you want for the dates you want.
YOUR EARLY ACCESS TO DISCOUNTED TICKETS
Use the following steps to purchase your tickets while logged into your account:
1. Log into your Seattle Shakespeare account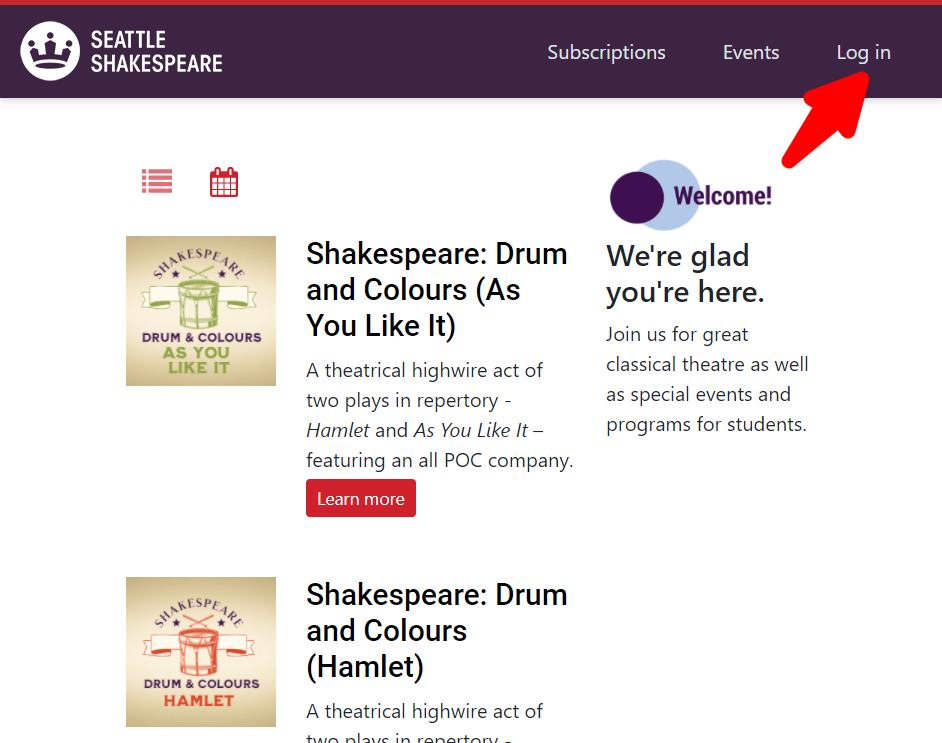 2. Enter your email address for your username and your password
(or click the "Forgot Your Password" link if needed)
The events available for purchase will now be available to you. You should see a red "buy" button for each performance date. There's no need to enter a passcode. Proceed with your ticket purchase and your 25% discount will be applied at checkout.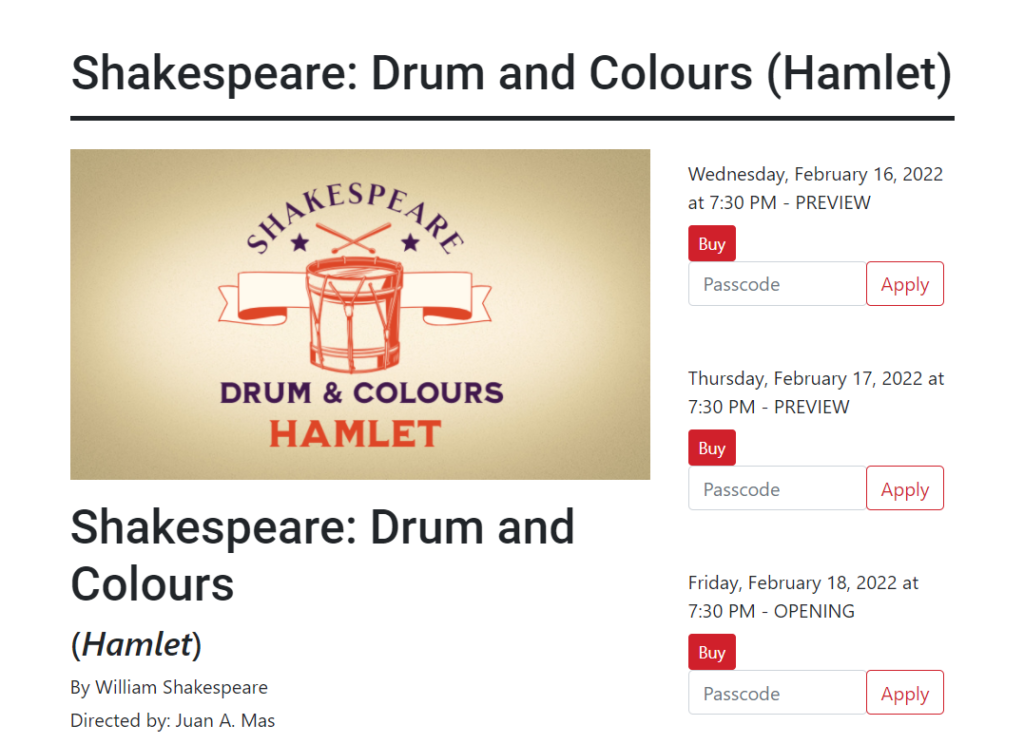 If you have any questions or concerns about purchasing tickets or accessing your account, please feel free to contact the Seattle Shakespeare Company Box Office at 206-733-8222 or at boxoffice@seattleshakespeare.org.
Thanks for being a fan and supporter!