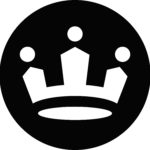 Seattle Shakespeare Company
Seattle Shakespeare Company is currently accepting applications for two site managers for the theatre's summer 2022 Wooden O outdoor productions. This is a 5-week, part-time position involving primarily evening and weekend duties. It's a great opportunity for anyone looking for audience-focused theatrical work for the summer! Site manager duties include:
Serving as a public representative of Seattle Shakespeare Company
Setting up an informative and welcoming station and signage
Coordinating and supervising volunteers
Giving brief speeches before each performance to welcome the audience
Selling merchandise and collecting donations
Soliciting free Groundling memberships
Serving as an information resource regarding Seattle Shakespeare Company and the performance
Tallying cash donations after each performance
Submitting performance reports
Others duties as assigned
The position requires that the site manager have reliable transportation, be able to lift 30 pounds, and have a schedule flexible during weeknight evening hours and all weekends during stated work period. This position will start the week of July 5, 2022 and be employed through August 7, 2022.
Pay is hourly at $18/hour.
To Apply: Please email a cover letter and brief resume to Thalia Shelver at thalias@seattleshakespeare.org by June 24. Interviews will happen immediately following the close date.