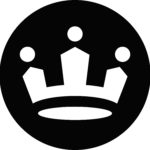 Seattle Shakespeare Company
Position Title: Teaching Artists
Reports To: Education Director
Department: Education
With the plays of William Shakespeare at our core, Seattle Shakespeare Company engages our audiences, our artists, and our community in the universal human experience inherent in classic drama through the vitality, immediacy, and intimacy of live performance and dynamic outreach programs.
Founded in 1991, Seattle Shakespeare Company is Washington State's leading professional, classical theatre. The company has an annual budget of $2 million, of which $1.2 million is contributed. The company has finished 19 of the last 20 years in the black and has a comfortable cash reserve. Seattle Shakespeare Company is governed by a 16-person Board of Directors and has a core of 12 staff members, with plans to grow by 3-5 positions over the next 6 months.
HIRING: TEACHING ARTISTS for SSC TEACHING ARTIST ROSTER
Position Summary: Seattle Shakespeare Company is seeking teaching artists to teach in its Educational programs during the 2022-2023 school year. Teaching artists will often be teaching Romeo and Juliet to high school students around the Puget Sound, but other gigs are occasionally available. Most curriculum is set, and teaching artists will be trained in curriculum prior to teaching in schools.
Being on the SSC Teaching Artist Roster means you will be trained in our primary curriculum, and you will be sent teaching opportunities as they arise to opt into if available. The ideal candidate will have some flexibility and ability to accept teaching gigs during our most popular teaching times, particularly April and May. Almost all teaching gigs take place between 7am and 3:30pm.
Compensation: $40 per teaching hour, plus minimum wage for training hours and class periods you are not teaching. Travel is paid for schools more than 20 miles away from Seattle Center. Pay increases to $45/hour in the teaching artist's second year. If planning for a custom curriculum is required, planning is paid at $30/hour. Lunch and regular school breaks are considered teaching artist breaks, and are unpaid.
To Apply: Please email your resume, with an emphasis on Shakespeare and teaching experience, to Michelle Burce, Education Director at Seattle Shakespeare Company. Please include a little information about yourself – like an informal cover letter – in the body of your email. michelleb@seattleshakespeare.org
The teaching artist roster has an open application process, and applications are reviewed as they are received throughout the year.
Transportation: Teaching artists must be able to reliably transport themselves to urban and suburban Puget Sound schools in time for teaching each day, accounting for any potential traffic. Locations can be as far away as Issaquah, Maple Valley, Monroe, etc. and are not usually on convenient public transit lines.
Qualifications: Teaching artists must be up to date with covid vaccination (including a booster if eligible), and be willing and able to comply with school covid protocols around masking. Curriculum includes basic stage combat and renaissance dance, and teaching artists must be physically able to model both stage combat moves and dance moves.
It is preferred that teaching artists are familiar with Shakespeare and Romeo and Juliet, and it is considered a plus to have some experience working with students in grades K-12.
Are you interested in the work, but unsure if you qualify? We want to hear from you! Did you know that global majority populations, women, people with disabilities, and members of the LGBTQIA+ community are less likely to apply for jobs where they don't meet 100% of the qualifications? We know we are a stronger company when we share a variety of perspectives, so we'd love to hear yours.