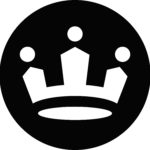 Seattle Shakespeare Company
Position Summary: House Managers at Seattle Shakespeare Company are responsible for overseeing house management functions during performances that Seattle Shakespeare Company produces at the Center Theatre, Seattle Center.
Reports To: Front of House Manager
This is a part-time, hourly position. $18.00 per hour.
Working Hours: Hours will vary depending on performance dates.
To Apply: email cover letter, resume, and 2 references to Thalia Shelver at thalias@seattleshakespeare.org.
Essential Functions:
Oversee the performance functions of the lobby and front of house:
Facilitate smooth communication between front of house and production team and box office personnel during performances;

Manage volunteers at shows;

Be responsible for reporting front of house maintenance needs and issues to the Seattle Center as they arise;

Troubleshoot any attendee problems, providing a good customer service experience and ensuring that all patrons have a clean, safe and enjoyable experience while in the venue.
Qualifications: House management or equivalent experience encouraged, but not required. Strong management, interpersonal, organization and communications skills are required. Computer-literacy is a must as well as basic accounting skills. Creativity, imagination, flexibility and dedication are necessary attributes. The candidate must be a team player with a sense of humor and a passion for challenge. Must be available for evening and weekend shifts, and ability to work student matinee performances (Tuesdays and Thursdays at 10.30 am) is a plus.
Are you interested in the work, but unsure if you qualify? We want to hear from you! Did you know that global majority populations, women, people with disabilities, and members of the LGBTQIA+ community are less likely to apply for jobs where they don't meet 100% of the qualifications? We know we are a stronger company when we share a variety of perspectives, so we'd love to hear yours.
Position is open until filled.