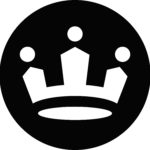 Seattle Shakespeare Company
Position Title: Education Associate
Reports To: Education Director
Department: Education
With the plays of William Shakespeare at our core, Seattle Shakespeare Company engages our audiences, our artists, and our community in the universal human experience inherent in classic drama through the vitality, immediacy, and intimacy of live performance and dynamic outreach programs.
Founded in 1991, Seattle Shakespeare Company is Washington State's leading professional, classical theatre. The company has an annual budget of $2 million, of which $1.2 million is contributed. The company has finished 19 of the last 20 years in the black and has a comfortable cash reserve. Seattle Shakespeare Company is governed by a 16-person Board of Directors and has a core of 12 staff members, with plans to grow by 3-5 positions over the next 6 months.
Position Summary: The Education Associate is an entry-level position in the Education department, responsible for managing bookings of touring shows, residencies, and youth programs. Working closely with the Education Director, the Education Associate will compile contact information, schedule dates for programs, communicate with teachers about our basic educational programming, and make sure that all timesheets and invoices are submitted in a timely fashion. The Education Associate must be a great communicator, have strong attention to detail, particularly when scheduling, and believe in the educational mission of Seattle Shakespeare Company.
For more on Seattle Shakespeare Company, please see our website at seattleshakespeare.org.
Applying for Multiple Positions: Seattle Shakespeare Company is hiring for five different part-time Associate positions this fall. Applicants are welcome to apply for more than one position, and to indicate if they would be interested in a full-time option that combines the responsibilities of two positions. There is an SSC Associate Job Application for all five positions that must be filled out to indicate your preferences.
Compensation: Seattle Shakespeare has a banded pay structure with all associates and coordinators salaried at $24.25/hour (approx. $25k/year for this part time, 20 hr/week position). Hours are flexible with the exception of special events and our office is currently hybrid (in person/remote). Benefits would be based on part- or full-time status. Part-time benefits include vacation and sick days. Full-time benefits also include medical and vision.
To Apply: Please fill out the SSC Associate Job Application form. Send a cover letter, resume, and two references to education@seattleshakespeare.org. (No phone calls, please.)
Position Closing Date: Open until filled. Priority application deadline is December 2, 2022. Preferred start date is early January 2023.
Essential Functions Include:
Book in-school educational programming:

Communicate with teachers about our standard educational offerings for schools

Schedule dates for in-school programs

Work with the Business Manager for invoicing and follow-up

Send pre-workshop reminders to teachers and teaching artists

Send post-workshop surveys to teachers

Assist with youth program logistics

Book locations for youth programs

Communicate with parents about program guidelines

Educational outreach:

Research schools and teachers to contact about school programming

Attend camp fairs to represent Seattle Shakespeare Company

Perform general administrative tasks for education department

Attend staff meetings, educational events, student matinees, and youth programs as needed.

Other duties as assigned
Required Qualifications:
Strong interpersonal, writing, and communications skills

Computer literacy (Microsoft Windows, Word, and Excel)

Attention to detail, particularly with regard to schedules

Passion for the educational mission of the theater
Desired Qualifications:
General knowledge of the school system

Database use (particularly Salesforce)

Experience working with youth in any setting

A point of view not currently represented by the SSC staff
Are you interested in the work, but unsure if you qualify? We want to hear from you! Did you know that global majority populations, women, people with disabilities, and members of the LGBTQIA+ community are less likely to apply for jobs where they don't meet 100% of the qualifications? We know we are a stronger company when we share a variety of perspectives, so we'd love to hear yours.