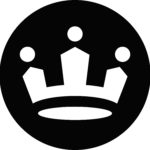 Seattle Shakespeare Company
Position Title: Diversity Programming Associate
Reports To: Associate Artistic Director
Department: Production
With the plays of William Shakespeare at our core, Seattle Shakespeare Company engages our audiences, our artists, and our community in the universal human experience inherent in classic drama through the vitality, immediacy, and intimacy of live performance and dynamic outreach programs.
Founded in 1991, Seattle Shakespeare Company is Washington State's leading professional, classical theatre. The company is governed by a 16-person Board of Directors and has a core of 12 staff members, with plans to grow by 3-5 positions over the next 6 months.
Position Summary: The Diversity Programming Associate creates programming centered for members of the global majority. They seek to heal and undo systemic trauma through artistic skill building, discussion groups & forums, and mentorship while connecting historically neglected groups (i.e. POC, LGBTQIA+, and Disabled People) to professional career opportunities. They will also strive to connect the needs of these communities to the priorities and culture of all of the work at Seattle Shakespeare Company.
For more on Seattle Shakespeare Company, please see our website at seattleshakespeare.org.
Applying for Multiple Positions: Seattle Shakespeare Company is hiring for five different part-time Associate positions this fall. Applicants are welcome to apply for more than one position, and to indicate if they would be interested in a full-time option that combines the responsibilities of two positions. There is an SSC Associate Job Application for all five positions that must be filled out to indicate your preferences.
Compensation: Seattle Shakespeare has a banded pay structure with all associates and coordinators salaried at $24.25/hour (approx. $25k/year for this part time, 20 hr/week position). Hours are flexible with the exception of special events and our office is currently hybrid (in person/remote). Benefits would be based on part- or full-time status. Part-time benefits include vacation and sick days. Full-time benefits also include medical and vision.
To Apply: Please fill out the SSC Associate Job Application form. Send a cover letter, resume, and two references to makaelam@seattleshakespeare.org. (No phone calls, please.)
Position Closing Date: Open until filled. Priority application deadline is December 2, 2022. Preferred start date is early January 2023.
Essential Functions Include:
Lead Shakespeare Equity Engagement and Drum and Colours programs

Collaborate with outside artists

Creation of budgets and production timelines

Assist in hiring and casting

Contract negotiations

Assist in onboarding all SSC hires

Facilitate and distribute timely feedback for all SSC programs and productions

Help create company policy to promote inclusivity and a culture of care

Advise staff members on matters of equity, inclusion, and care in their respective work areas

Address and mitigate harmful work-related encounters done to current, former, and future employees whenever possible

Assist in creating dramaturgical resources

Participate in season planning

Other duties as required
Required Qualifications:
Strong interpersonal, writing, and communications skills

Computer literacy (Microsoft Windows, Word, and Excel)

Attention to detail, particularly with regard to interpersonal interactions

Passion for how classical theater connects with contemporary identity

Familiarity and connection to the theatrical, artistic, and social justice communities of the greater Seattle area
Desired Qualifications:
Proven record of work with EDI within PWI institution(s)

Experience producing and/or managing theater: directing, casting, production management, stage management, etc.

Connection to theater & workplace innovators in communities beyond Seattle
Are you interested in the work, but unsure if you qualify? We want to hear from you! Did you know that global majority populations, women, people with disabilities, and members of the LGBTQIA+ community are less likely to apply for jobs where they don't meet 100% of the qualifications? We know we are a stronger company when we share a variety of perspectives, so we'd love to hear yours.