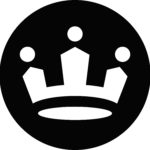 Seattle Shakespeare Company
Shakespeare for everybody.
Reports To: General Manager
Position Summary: This position is responsible for overseeing financial transactions for Seattle Shakespeare Company activities and events and related reporting to staff and board. Seattle Shakespeare Company is a 501(c)3 non-profit organization. Seattle Shakespeare operates year-round, with a budget of $2 million.
Compensation: Seattle Shakespeare has a banded pay structure with all manager-level employees paid $26.50/hour ($33,920 annually for this 32 hour/week position). Benefits include health and vision insurance (after 3 month probationary period), paid vacation, holidays and personal days.
Working Hours: Flexible within the workweek (Monday to Friday, 9:00 a.m. to 6:00 p.m.)
To Apply: Please email a cover letter and resume to heidim@seattleshakespeare.org. Position open until filled with a starting date goal of no later than March 1, 2023.
Desired Qualifications:
3+ years experience in bookkeeping/accounting, knowledge of GAAP
Strong organizing skills
Ability to use QuickBooks accounting and payroll software
Computer-literacy (Microsoft Outlook, Word & Excel) and familiarity with database software
Knowledge of business licensing and reporting requirements
Experience with non-profit and performing arts bookkeeping a plus
Creativity, flexibility, high personal integrity, and dedication
Team player with sense of humor and passion for challenge
Essential Functions:
Prepares and processes multiple types of payrolls with QuickBooks Payroll
Handles all Accounts Payable & Accounts Receivable functions
Makes all bank deposits and enter into accounting software – checks, cash, online credit cards, etc.
Reconciles monthly bank statements and credit card statements to the accounting software
Reconciles accounts with Box Office, Front of House, and Education departments
Assists in the development of the annual budget
Sits on the Board of Director's Finance Committee
Prepares monthly reports for the Managing Director
Provides financial information for grant requests, as needed
Maintains all financial records, in hard copy and in accounting software (QuickBooks), and customer and employee data
Insures all city, state, and federal tax payments are made in a timely manner
Assists on licensing and government reports
Reconciles year-end accounts and prepares final financial statements
Arranges the annual IRS 990 filing with independent CPA
Prepares Cash Flow reports and advises the Managing Director on Cash Flow Projections
Provides support to all special events (Fall Luncheon, Bill's Bash) – with specific attention to Bill's Bash financial
As with all staff, attend and participate in major special fundraising events with specific duties as assigned (Fall Luncheon, Bill's Bash)
Additional duties as assigned
Are you interested in the work, but unsure if you qualify? We want to hear from you! Did you know that global majority populations, women, people with disabilities, and members of the LGBTQIA+ community are less likely to apply for jobs where they don't meet 100% of the qualifications? We know we are a stronger company when we share a variety of perspectives, so we'd love to hear yours.