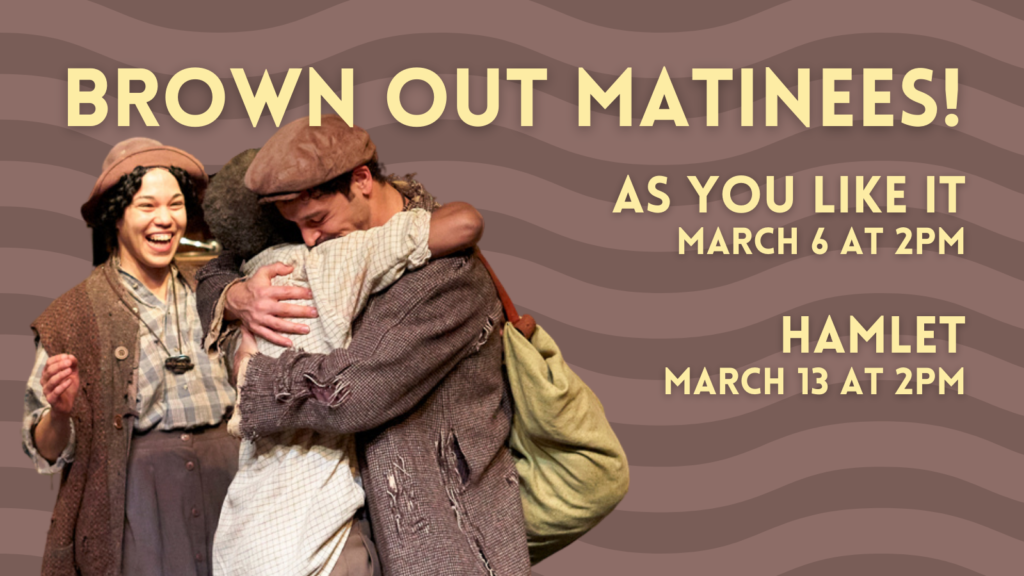 Seattle Shakespeare hosts two Brown Out Matinees so that Seattle's BIPOC community can come together to watch Hamlet and As You Like It — with a fully POC acting company and POC majority artistic team, led by directors Lamar Legend and Juan A Mas.
The Brown Out Matinees will be on Sunday March 6 at 2:00pm (As You Like It) and Sunday, March 13 at 2:00pm (Hamlet).
Tickets on sale now.